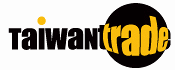 Sign In
YC-934D Coating machine
Model No.

YC-934D

Made in

Taiwan

Supplier
Key Features
Adopted mechanic spreading which can be achieved the spreading effectness perfectly,time & labour saving.
There equipped two sets UV spreading roller and employed in dual or single by selected.
Easy for replacing the spreading roller which is just to dissembly the locking bushing of UV spreading roller and replaced , time & labour saving.
UV spreading material convenient & rapid for recollecting.
The feeding speed can be adjusted couple with the spreading speed.
This machine is suitable for veneer board, plastic injectioned & extruded door, wall panel tec., after ashing making spreading use.
Last Update : 2014-10-24

Loading ...
Recommendations

Loading ...
---
Small Order Recommendation

Loading ...