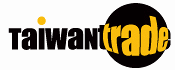 Sign In
wo stages die cutting desgassing pelletizer which especially design for PP,PE,PET and other thermoplastic recycling materials.
Key Features
Advantages of die cutting mold ( vertical download extruding model ) :
1. End products are subjected to contant pressure so they are consistent in size and perfectly shaped.
2. Cooling water cover's spray does no moisten the die head so its output is unaffected.
3. Downward adjustable cooling water cover is easier to operate and replace die cutter.
4. The design is special for PP.PE.PS recycling and other thermoplastics wastes.
Last Update : 2015-08-28
Loading ...
Recommendations
Loading ...
---
Small Order Recommendation
Loading ...