The vegetarian mock pork is imitation pork meat, which is made of fried gluten. It contains a good portion of high-quality protein to enhance the texture. Please do not hesitate to contact us if you need any further information about this product.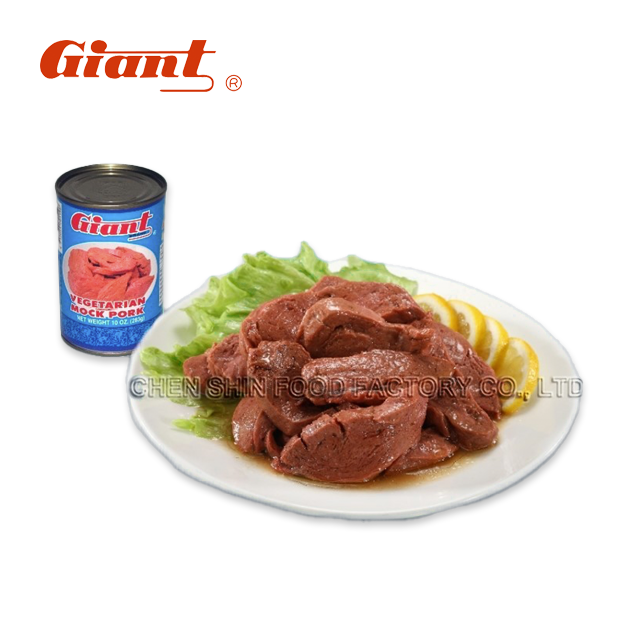 Product No: 701196

Packing: 283g x 24tins / 283g x 48tins

Energy:308 kcal

Ingredients:Fried Gluten

Approval:FDA

Allergy:Wheat products & Soybean

Product Intro :
The canned vegetarian pork meat is a product made using fried gluten with other vegetarian ingredients. Thus, our mock pork is vegan-friendly meat that gives the flavor and appearance of pork meat. The fried gluten with soy sauce, sugar, salt and etc, gives the mock pork a meat-like appearance. It is a good substitute and has been commonly used for Chinese dishes. The mock pork can has 283g and has certified by FDA and Halal.