High quality custom stainless-steel wire rope fitting also supplied in brass, copper, iron, aluminium, etc. Suitable for fisheries, ships, construction, machines, pulley components, cranes or elevators, suspension bridges. Contact us via email for more info.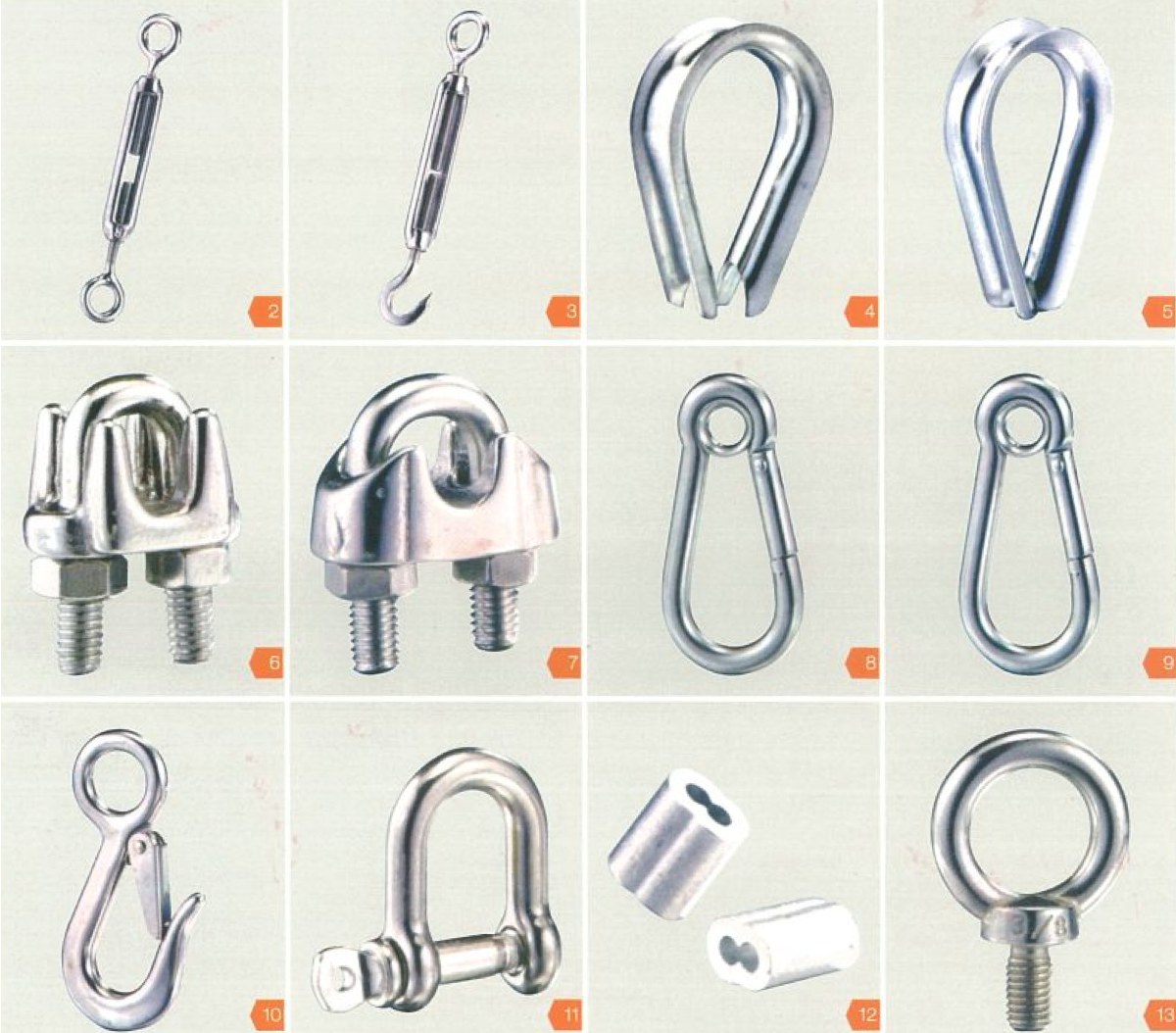 ➤

Steel Wire Rope Fittings for Wide Applications
We have developed fittings for various kinds of wire rope. These wire rope fittings will surely widen the application range and result in simpler assembly processes. The wire rope fittings include stainless-steel wire rope fitting, brass wire rope fitting, copper wire rope fitting, phosphor bronze wire rope fitting, iron wire rope fitting, aluminium wire rope fitting, metal wire rope fitting.

➤ Options for Qualified Wire Rope
• Stainless-Steel Wire Rope
• Plastic Coated

Wire Rope
Wire rope, also known as steel rope, is widely used. It can be used in fisheries, ships, embankments, construction industry, mechanical equipment, pulley components, cranes or elevators and suspension bridges. It is an indispensable important in general engineering. Equipment, especially all kinds of equipment are moving towards mechanization today, the application range of steel cable is more expanded, and often has a close relationship with our work site.
---
➤ Unison Tek, ISO Certified Manufacturer in Taiwan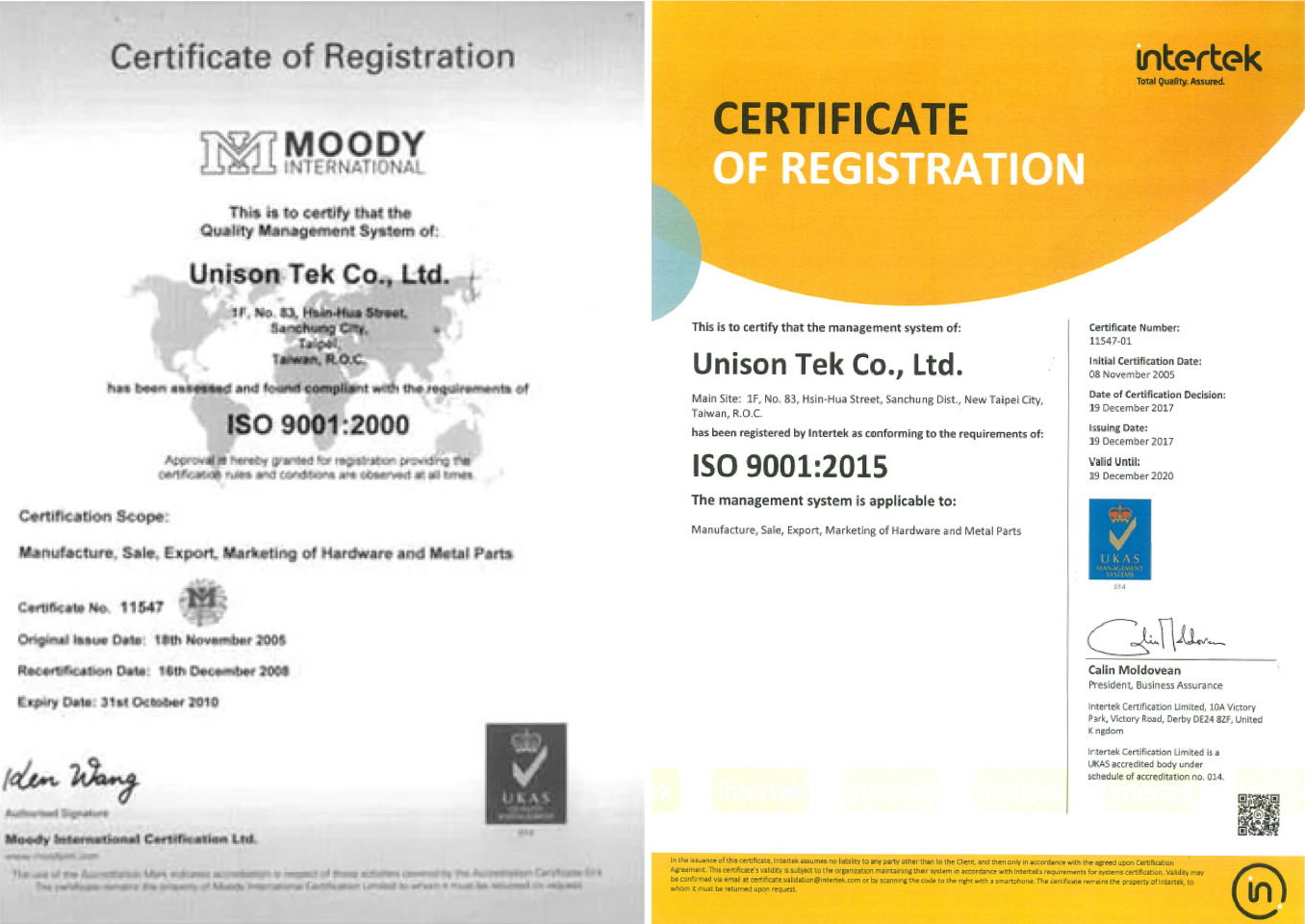 To ensure the certificated OEM custom stainless-steel wire rope fitting, Unison Tek leverages advance inspection facilities throughout the process. Get a

Free Quote

from Harry Yen at hyen@unisontek.com.tw or visit our
website
for more information.