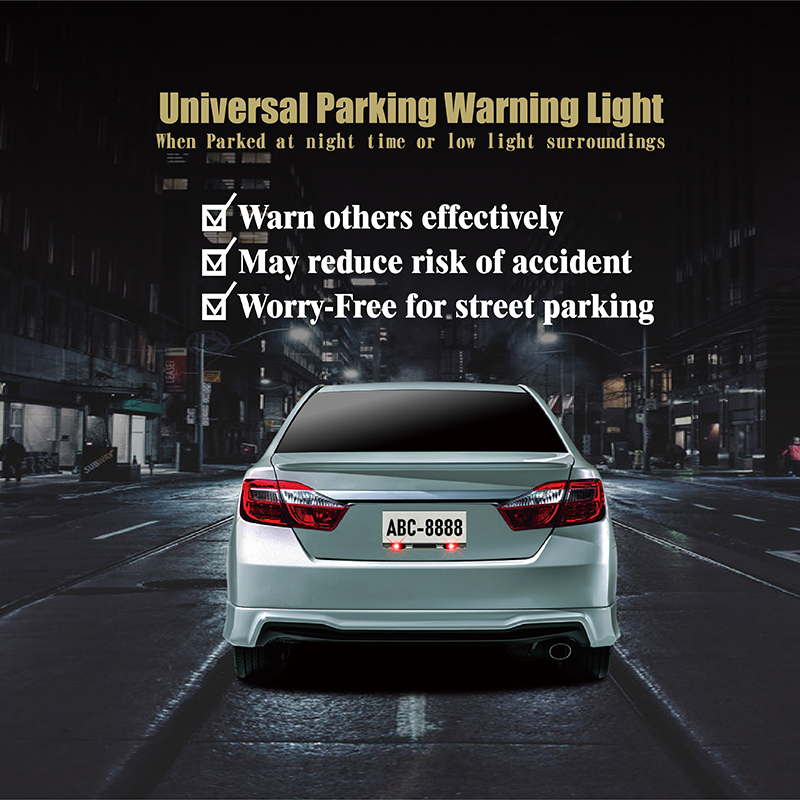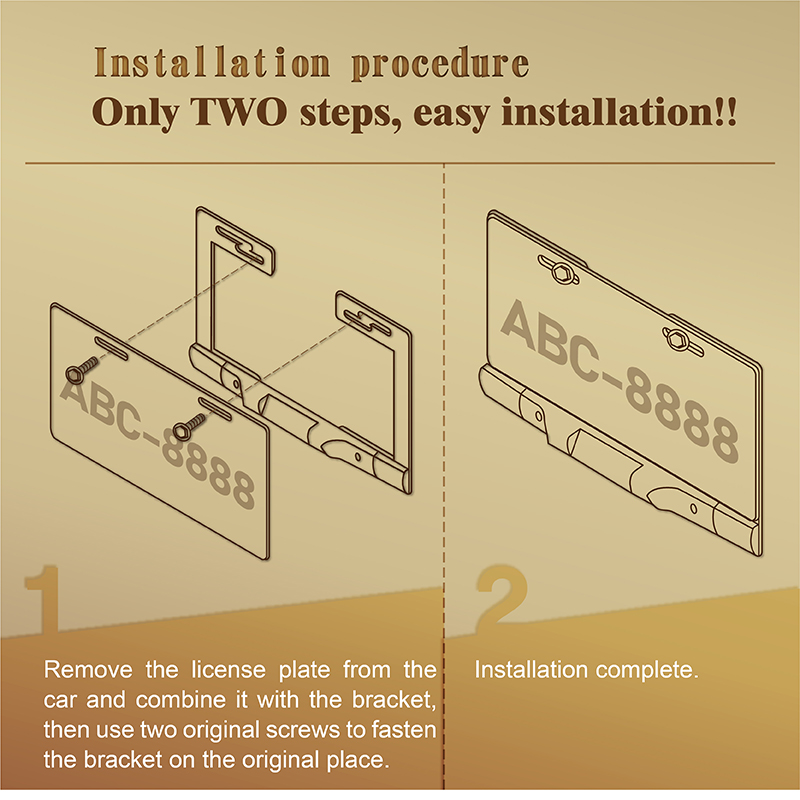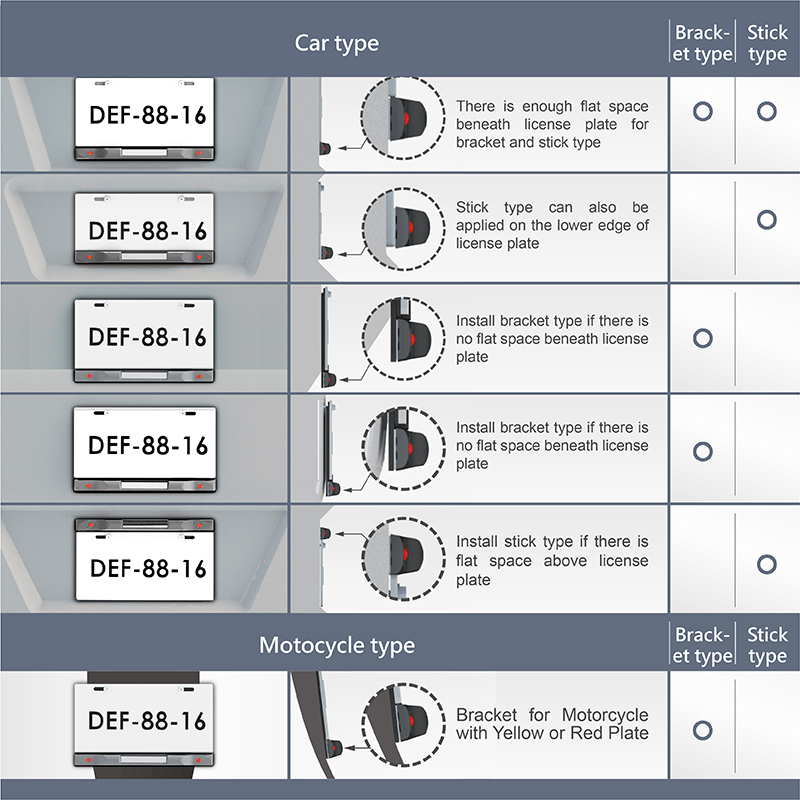 ◆.A universal product for wireless, it's a product suitable for sticking anywhere, also can fasten below the license plate without damage to the structure.
◆.When the environmental light is lower than 15 LUX, it will turn on parking warning light function.
◆.When the vehicle is driving, the parking warning light will not turn on function because the solar panel is getting power.
◆.The parking warning light can effectively warn the vehicle to reduce accidents when darkness environment or at the nighttime.
◆.Simply installation.