Network with over 300 Taiwan quality suppliers! More than 20,000 items to choose from!
Key Features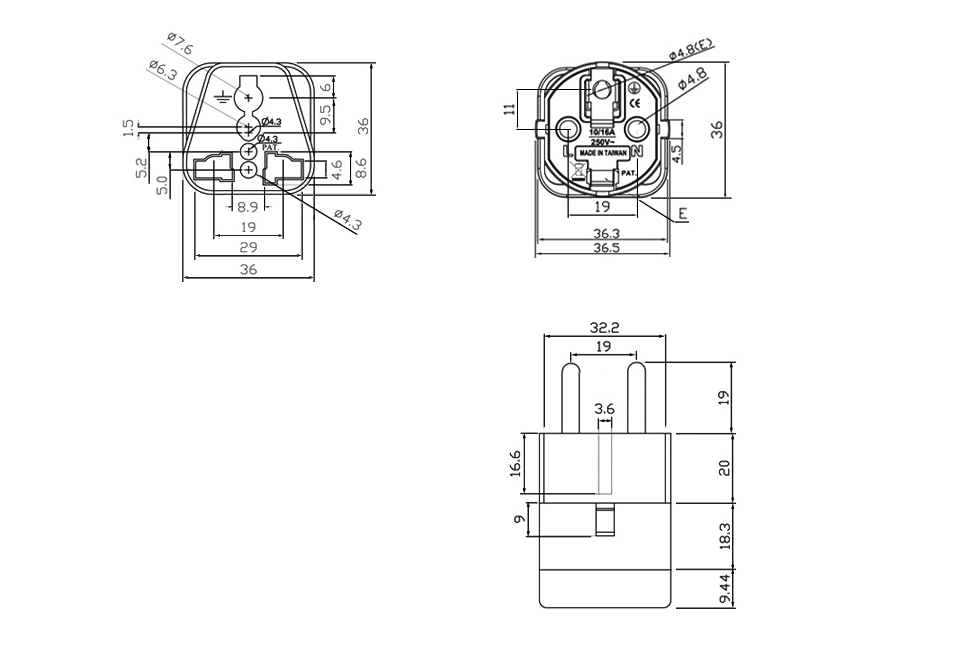 Universal adapter

RoHS Directive-compliant

Rating: 250V 10A

Safety approved: CE

Area: Germany, France

Female socket can accept different plugs all over the world

Caution:

It does not perform voltage step-up or step-down conversion between 125 and 250V

When use, check and ensure your electronics apparatus can work with the local voltage

When mark with input 100-240V, it can be used no the recharger like portable computer, mobile phone and digital camera, need not select the voltage

When do not use, please take off and do not stay the receptacle for safe purpose

Other convert plugs are available, please refer to our web-site and the attached catalogue.
※More detailed specification, competitive prices and flexible quantities, please check and buy on our web-site

www.shallin.com.tw!
Payment Details for Offline Orders
Payment Terms : TT ,PayPal
Minimum Order : 100 Piece(s)
Last Update : 2021-02-26