Shower Pan Membrane Specification And physical Properties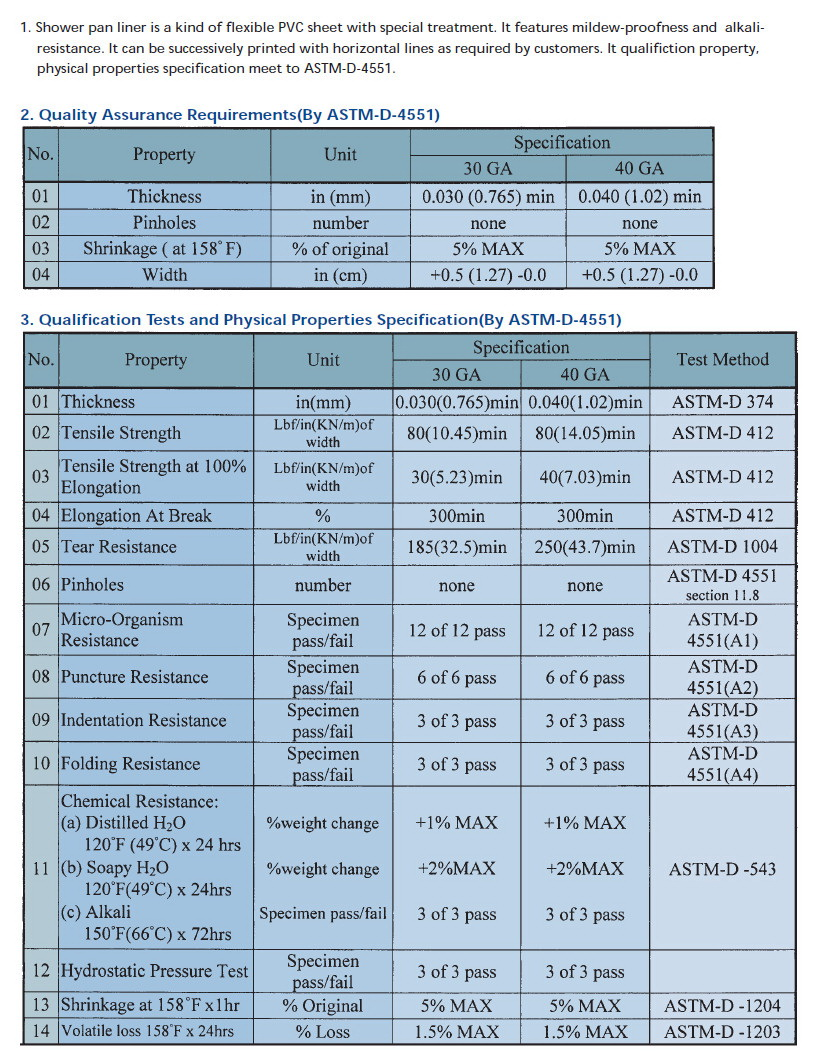 UNIQUE WRAP FOR FOOD WRAPPING

MATERIAL & APPLICATIONS
Soft PVC Non-toxic compounds.
For wrapping foods such as vegetable, fruit, meat,biscuit, etc.
FEATURES
Non-toxic-UNIQUE Wrap meets the non-toxic requirementsof FDA and JHP and is applicable to food wrapping.
Gloss and Clarity-UNIQUE Wrap brings neatness to commodity, enhances its value and triggers consumer's purchasing deisre.
Freshness-UNIQUE Wrap has high rate O2 and CO2 transmission and excellent moisture retention, thus helping food stay fresh.
Anti-fog- General film will become hazy and gather tiny water drops on surface when used to wrap moist food.
But UNIQUE Wrap is fog-repellent and breaks up water drops to maintain good clarity.
Cold Resistance-UNIQUE Wrap has excellent cold resistance and can keep softness even under refrigeration.
Wrapping Applicability-UNIQUE Wrap is suitable for both hand and mechanic wrappings due to its adequate adhesiveness and elongation.