UNIQUE PVC ANTI-SLIDING PANEL
• CHARCTERISTICS ILLUSTRATIONS
PVC anti-sliding panel provides excellent anti-sliding and acoustic effect.
It is available in a variety of specifications & colors that meet the demands of different stair surface designs and the overall colors scheme of modern architecture.
« SPECIFICATINS
•450mm large anti-sliding panel (color stripes:2)
«Physical properties of PVC Anti-Sliding Panel
QUALITY ASSURANCE
•Quality Assurance System certified by CNS-12682 / ISO-9002 Quality Assurance System
•CNS 8906 flame-proof standard qualified
« Construation Steps
Clean the floor surface to make it dry. Tidy and even.
Cut the anti-sliding panel according to the width of the staircase.
Apply the coating of adhesive (Refer to Points to Note below).
Let the solvent in the adhesive evaporates, then lay the panel inplace. Heat the panel with jet burner and then apply pressure to flatten it.
«Points to Note
1. The adhesive surfaces (including the stairs and the anti-sliding panel ) must be kept dry and clean, and both surfaces should have glue coating applied.
2. The amount of adhesive applied is about 1.4KG/M2
•Caution: Do not store this product in places that contain sulfur.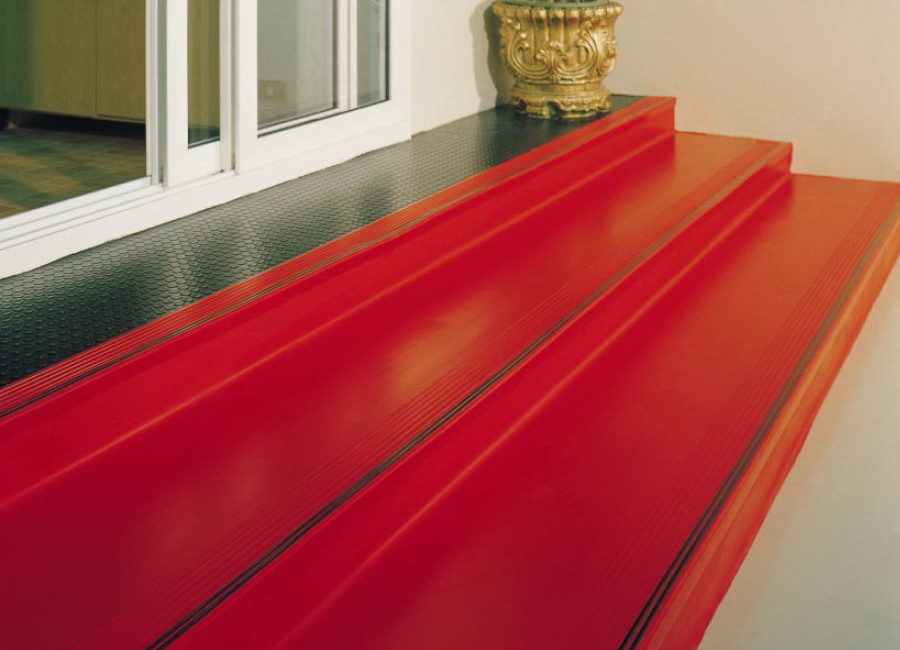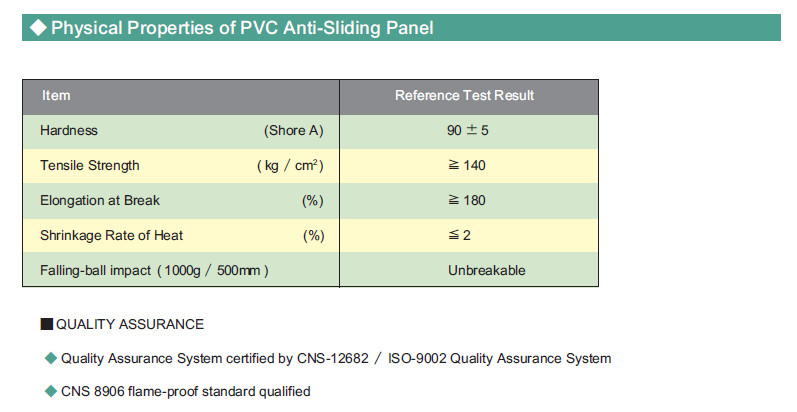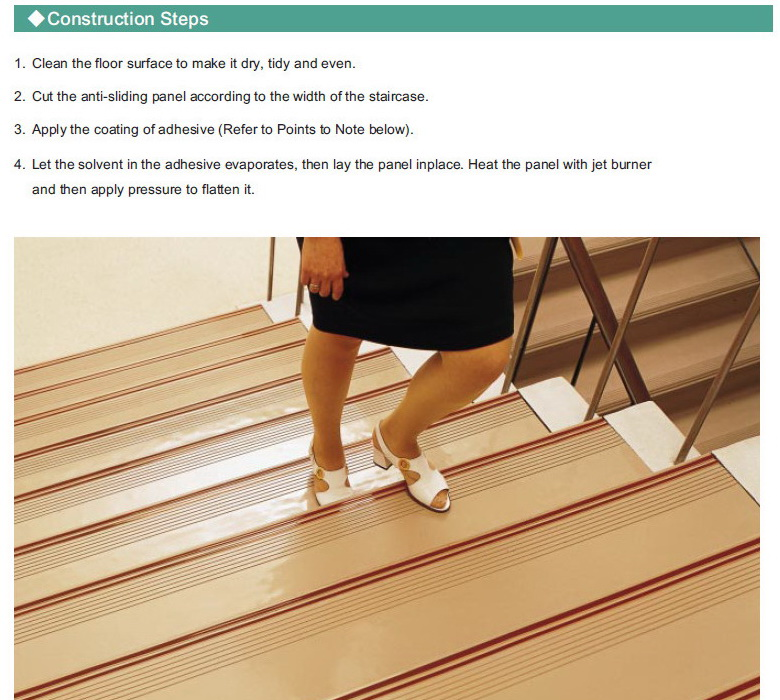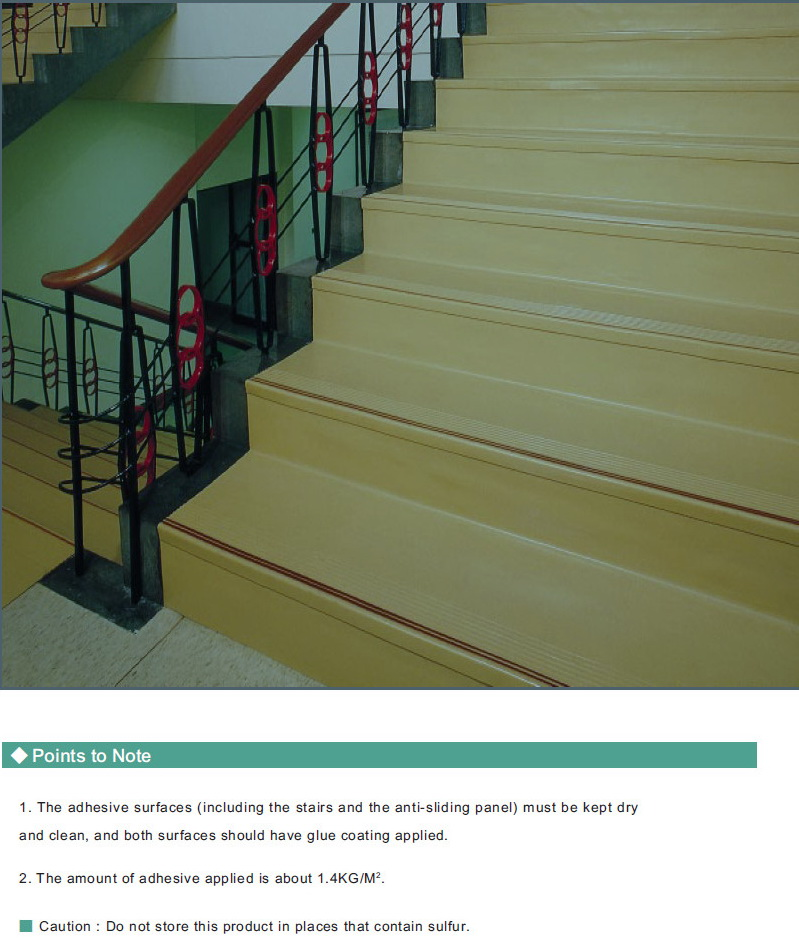 UNIQUE PLASTICS CORP. is dedicated in " PVC Cling Film For Food Wrapping, Wood Free Synthetic Paper, PVC Plate, A-PET Sheet, PVC Ceiling Board, PVC Wall & Ceiling Panels, PVC Pipes and Fittings, Deco Sheet, Plastic Pallets, Vinyl Flooring, PVC Water Stop, PVC Shower Pan Membrane, PVC Anti-Sliding Panel, House Wrap Film, Calcium Silicate Board, Wall Covering, Plastic Piling, Uni-Fire Blanket, Dado & Wall Panel Series, PVC 3-D Inkjet Printing Doors, Fireproofing Ceiling, Building Materials" with operations in Taiwan.