Two Way Audio Camera (SD Card Camera)
♦ Built-in SOS/ alarm button for instant help.

♦ Alarm notification sent to your phone once SOS/ motion is triggered.

♦ Support Micro SD Card Record, up to 64GB

♦ Two-Way Audio: Built-in Microphone & Speaker

♦ SD Card Remote Playback from Mobile and PC

♦ Easily Convert Footages to mp4 from PC
Contact us now for more information.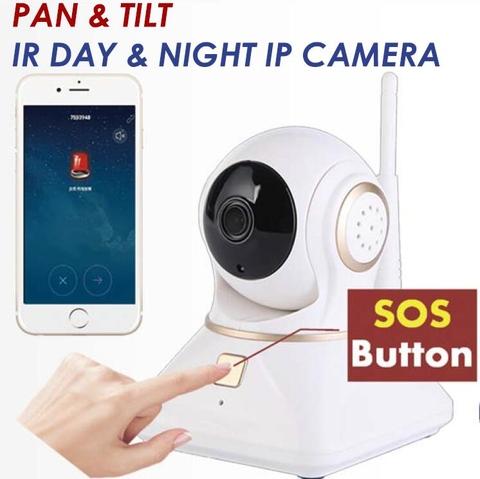 EZ-WATCHING CO., LTD was founded in 1992 as a system integrator of surveillance system for domestic banks, enterprises, and roadway projects. Following company's re-organization in 2009, EZ-WATCHING invest on R&D, developing in-house products and going into international market. From analog CCTV to IP CCTV, a full range of video surveillance products are available.

Helping customers to stand out from the market is our principle. To avoid falling into red-ocean and price-killing market, the management insists on developing products different from those in popular market. For example, NVR/ DVR features cloud storage; IP camera, intelligent video analysis (IVS); CMS, e-Map; App, export/ import devices with QR code. While pursuing quality and unique products, we pay attention on cost as well. Therefore, we are confident to offer customers quality and featured products at reasonable price.

The company is customer oriented. OEM/ ODM inquires are welcomed. We help customers to build their own brand with ease, trying to minimize the MOQ on customized products. To minimize RMA cost, 100% online product checking and testing are executed. R&D develops intuitive and user-friendly software for users to be familiar with our PC software and mobile App easily.

With high technical capabilities, EZ-WATCHING has more than 20 years of experiences in video surveillance solutions in Taiwan to offer you extraordinary products in the market.