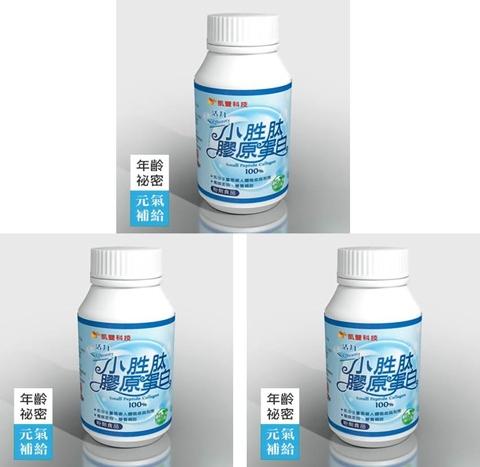 Triple Combination
Collagen Hydrolyte Small Peptides
Specification: 130 g /bottle
Medical information: 100% Fish Collagen Hydrolyte Small Peptides
Suggested Use:
Reserve duration: 2 years if not open
Origin: Taiwan
Applicable: BeneFit for Women、office workers
Description: Fish Collagen Hydrolyte Small Peptides powders are about 800 Da.in molecular weight. They are easily absorbed by cells and then attended to the formation collagen in the body. Most of us don't get enough collagen in our diets, and collagen levels can start to drop as early as when a person's in their 20s. But there's a whole lot of life to live after our 20s. If you're looking to boost your collagen intake, our 100% fish collagen hydrolyte small peptides could be just what you're looking for.
Cautions:

Keep tightly closed store in cool and dry place.
Keep away from reach of children.
Avoid exposure of sunlight.