The sample of the item is only for overseas of Taiwan's companies or legal entities to purchase.
When you order, please provide certification documents, and Email to :
twkontan@gmail.com
---
If you need discounts for large orders, please provide the quantity and Email to :
twkontan@gmail.com
We will quote you as soon as possible, thanks!
---
Calcium is the most abundant mineral in the body, accounting for 1 to 2% of an adult's weight.Women are especially affected by a lack of calcium with aging. Calcium helps maintain the normal development and health of bones and teeth.
Coral calcium contains 78 kinds of minerals and rare elements. It is a natural amino acid chelated form and the best source for calcium absorption. Natural marine source, no doubt about flatulence, stones and heavy metals.
PHOSCALIM® provides highly bioavailable calcium for better utilisation by the body to help build strong bones and teeth.

Casein phosphopeptide (CPP) is a casein hydrolyzed by trypsin or trypsin. Casein phosphopeptide, which is derived from the hydrolysis of cow's cheese protein, can promote the absorption and utilization of calcium , iron , zinc, magnesium and other minerals, and increase bone mass. The research shows that the role of CPP in promoting calcium absorption is mainly manifested in the following aspects :
(1) Promote the absorption of calcium in the small intestine.
(2) Promote the use of calcium by bones.
(3) Promote the use of calcium by the teeth.
Specifications
Product Name

【TAIWAN FARM Bio.】Coral Calcium & PHOSCALIM®

Serving Per Container

600mg/Cap;60 Caps

Ingredient
Coral Calcium, PHOSCALIM®, Casein Phosphopeptide(CPP), Vitamin D3, Yeast Zinc
Origin

Taiwan

How to use
1、Children 6-12 years old: Take 1 capsule after breakfast and dinner.
2、Adult: Take 1 capsule after 3 meals.
3、Adjust acidity: Take 2 capsules after breakfast and lunch.

Precautions

If you have any discomfort after use, please stop using it immediately and consult your doctor, pharmacist or nutritionist.



Storage Method


Keep in a cool, dry place and out of reach of children.



Shipping Weight
0.168kg /

Box

Dimensions
6*6*11 cm

/Box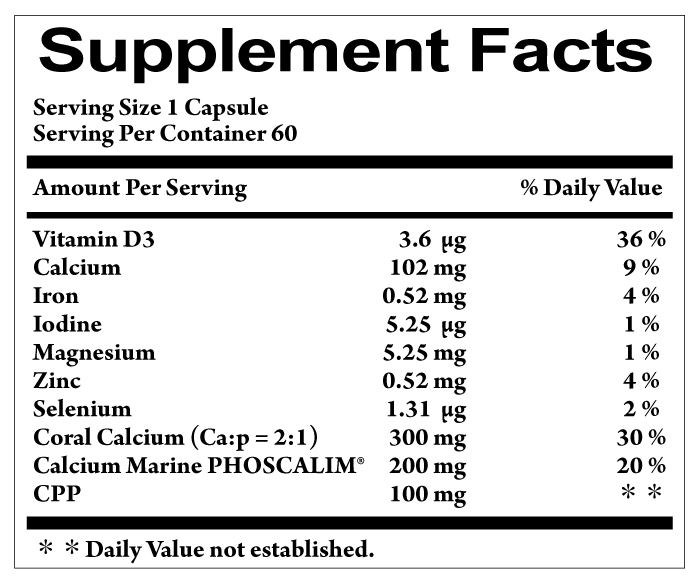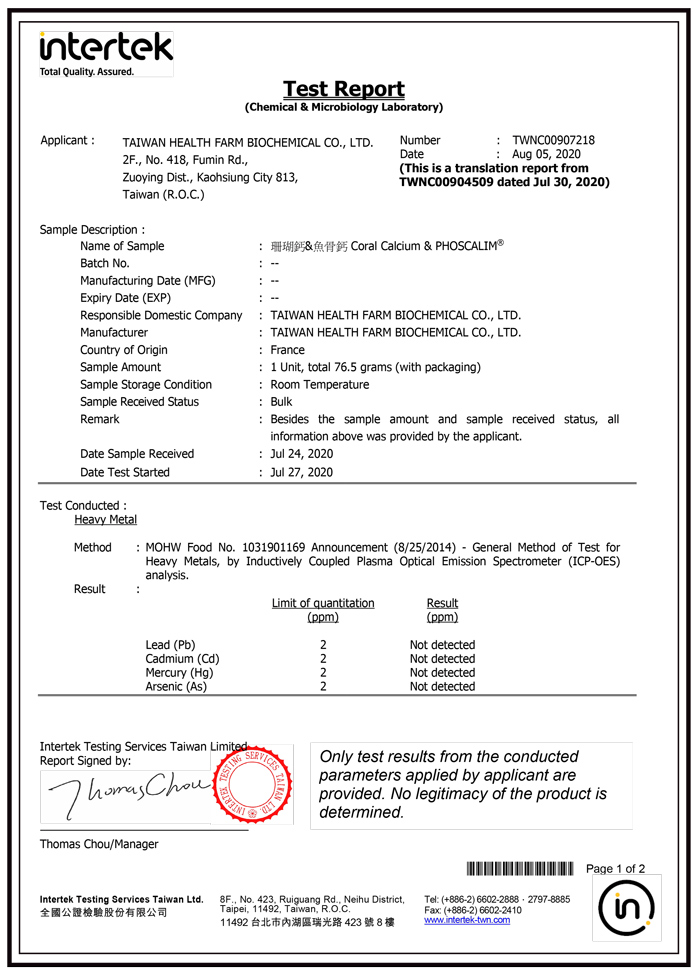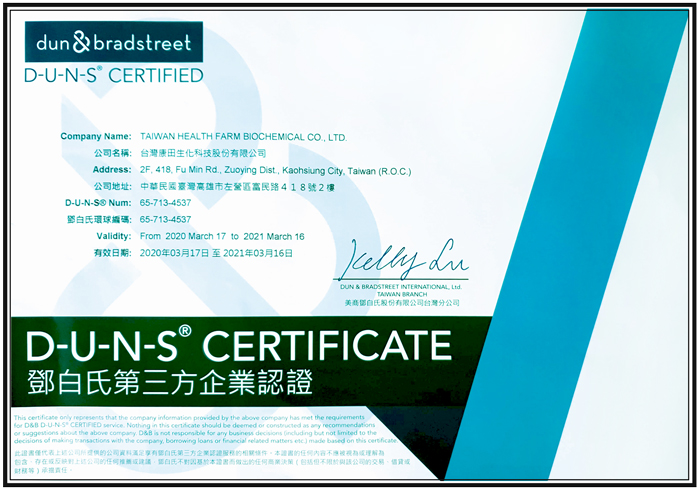 ▶
Disclaimer
The products of Taiwan Health Farm Bio. Co., LTD. mades always update the accuracy information and descriptions regularly, in order to keep consumer's health knowledge sources, we need time to process. Sometimes products be packaged as substitutes, but quality and safety are guaranteed. It is recommended that you read all product labels, warnings and instructions before using.
Our products, which are certificated by Taiwan Food and Drug Administration(TFDA) , not be allowed to declare disease prevention or therapeutic functions. All products not drugs, and not used to diagnose, treat, cure, support or alleviate any disease. Our products are manufactured and specifications TFDA standards in Taiwan, may be different from the purchaser's country official standards, please know before purchase.