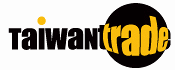 Sign In
Key Features
 Super Mixer is used in pharmaceutical, food and
Chemical for the powder and granulation.
 Follow the regulation of cGMP, PIC/S, GMP.
 High uniformity of mixing, Even with big
difference of density of mixture can mix
uniformly.
 Short time, high efficiency.
 Unique design of the air seal, the filtered
compressed air is introduced into the air seal
system.
It prevents the powder from falling into shaft
and chopper, which may pollute the product.
 The clearance between agitator and the bottom
of mixing bowl is only about 1 mm, no dead
angles, less residue.
 Can in accordance with raw materials
characteristic or special process requirements, it
can input many different group of process
parameter_ After the conditions are all set up, it
can do full-automatic procedure control.

Last Update : 2020-06-05

Loading ...
Recommendations

Loading ...
---
Small Order Recommendation

Loading ...