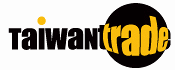 Sign In
Solvent Recycler
Model No.

OES60

Supplier
Key Features
8 bit digital microprocessor.
Air cooled stainless steel condenser.
220 volt
Vacuum generators available for high boiling solvents.
Diathermic oil bath technology for increased speed and safety.
Teflon coated Aisi 304 stainless steel processing tank.
Available in Normal and Class I Div. 1 location models.
Solvent Recycling Liners are available for all sizes.
Cycle time is approximately 4 hours, twice as fast as some of our competitors.
Last Update : 2015-08-28

Loading ...
Recommendations

Loading ...
---
Small Order Recommendation

Loading ...