Sodium hydrosulfite is a white crystalline powder with a weak sulfurous odor. This chemical substance is stable in the absence of air, but decomposes quickly in hot water and acid solutions. Contact us to buy sodium hydrosulfite in bulk.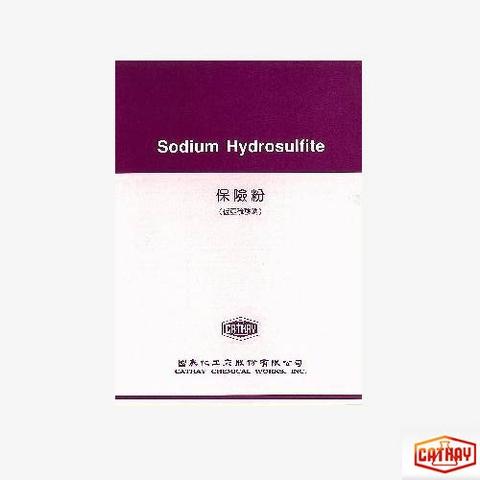 Internal sodium hydrosulfite manufacturers offer stable and reliable items.
Taiwan sodium hydrosulfite manufacturers.
Sodium Hydrosulfite is commercially known as "Hydro's or Hydrosulfite", it is a free flowing, dry, white uniformly crystalline powder.
- Hydrosulfite is used extensively in the textile industry for vat dyeing, reducing cleaning, printing and stripping.
- Sodium Hydrosulfite is also used as a bleaching agent for textile materials, such as silk, wool, and nylon, etc...
- It can be used to bleach foodstuffs such as glatin, sugar, honey, wine and vegetables, etc...
- It is also used for bleaching miscellaneous substances, such as soaps, oils, fats and china clay.
- The preparation of dyestuffs and pharamaceuticals uses Sodium Hydrosulfite as reducing or bleaching agent.
- Sodium Hydrosulfite is used as bleaching agent for woodpulp.