Professional Slitting Solutions - Worldwide

TOA DR Enterprise Co., Ltd is the leading company manufacturing slitting machines in Taiwan.
Established in 1972, TOA DR has devoted efforts into developing professional slitting solutions for use across many industries. TOA DR manufactured Slitting Lines are efficient, economic and original.

We provide high quality machines with a large range of accessories as well as exceptional customer service.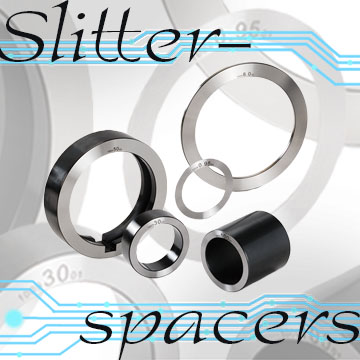 Slitter spacers are manufactured from carbon steeland alloy steel and are heat-treated to improve durability. Corrosion resistantspacers are available. Precision spacers can increase operating efficiency. Thethickness of spacers is ±0.001 mm / ±0.00004 inches with ground surfaces.The spacer ensures a certain width among knives and offers a horizontal clearance during slitting. Made of S45C up materials, and spacers are precisely processed, grind, and anti-rust proofs. Both thickness with tolerance of ±0.001 mm and hardness meet customer requirements.