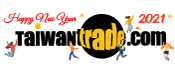 Sign In
Shafts
Model No.

Shaft-1

Made in

Taiwan

Supplier
Key Features
We represent various types of precise shafts.
Shafts for Medical Instruments, Cameras, Recorders, Fax Machines, Copying Machines, etc.
Capacity: Ø 2.5 ~ 20mm, tolerance: 0.005mm.
Various Material: Stainless steel, copper, aluminium, alloy, tin, paladium, copper, nickel, etc.Various and complicated Shapes: hexagon, square, star, etc.
All are customized by the clients.
Last Update : 2012-08-20
Loading ...
Recommendations
Loading ...
---
Small Order Recommendation
Loading ...