Want to know why your car roars? It's like every time you take off or change speed, you hear rumbling from your driveshaft, not knowing if it's going to blow up or explode. But one thing's for sure-it's a sign that you need to replace your center bearing right away. It's the best way to prevent driveshaft failure that affects engine performance.
Center bearings, or carrier bearings, are intermediate bearing assemblies, found in four wheel drive and front-engine, rear-wheel-drive vehicles, connecting the front and rear drive shafts.
Features:
Vehicle

Vehicle Make

MODEL

Japanese




TOYOTA




HILUX RN15

HILUX RN16

HILUX LN25


Japanese




NISSAN




DATSUN 620

DATSUN 720

DATSUN N620

DATSUN R620

DATSUN 2WD

DATSUN D21

DATSUN 4WD

DATSUN BLM

DATSUN UBL

DATSUN KLM

DATSUN KNL

DATSUN UNL




Japanese




MAZDA




PROCEED B1600

PROCEED BNB61


Japanese




Mitsubishi




CHERS

RAM50 2WD




U.S.A




DODGE

LAZOR




A162



Advantage:
*Low Friction
Center Bearing Support works on the rolling friction principle that it keeps surface contacting with the shaft and thus reduces the friction to a minimum.
There would be no appreciable increase in friction despite any speed change.
This assures continuous smooth travel of the balls.
*High Precision
Low friction running of Center Bearing Support affords minimum wear
in diameter of balls and high precision guiding over a long period of time.

*Low Noise
The steel balls make a rolling motion on the precisely ground raceway surface, which ensures smooth operation and the minimum noise.
-------------------------------------------------------------------------
Company Profile: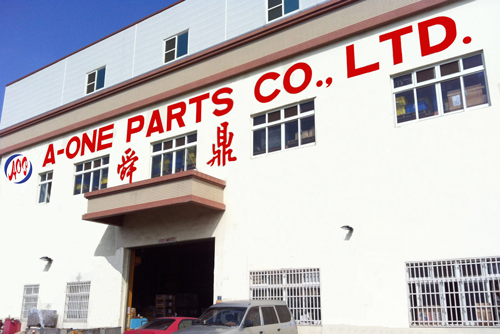 Founded in 1989, A-One Parts Co., Ltd. is a specialized manufacturer of automotive suspension parts including shock absorber accessories, control arms, center bearing supports, steering parts, steering gear assemblies, and steering coupling and joints.
A-One's strong in-house manufacturing capability and outstanding quality-control procedures have made its products widely popular among customers in the U.S., Western Europe, and Australia. In recent years, sales have rapidly expanded into new markets in Eastern Europe, South America, and Africa.
The firm claims that it is has the full capability to carry out all of the processes needed to supply a product, from the receipt of a drawing or sample from a customer to the development of that drawing or sample into a high-quality product with strong cost and quality competitiveness.
The company's slogan is short but powerful: "Where there are cars, there are our parts." Every employee has that slogan constantly in mind, creating strong and continuous momentum for the development and production of superior products.
A good reputation for product quality, prompt delivery, reasonable prices, and convenient pre- and after-sales services has brought the company constant growth in global sales, gradually building it into a major player in the worldwide market.