Tooth mousse can help to provide instant sensitivity relief and proven to provide lasting relief for sensitive teeth. If you are interested in this product, please do not hesitate to contact us.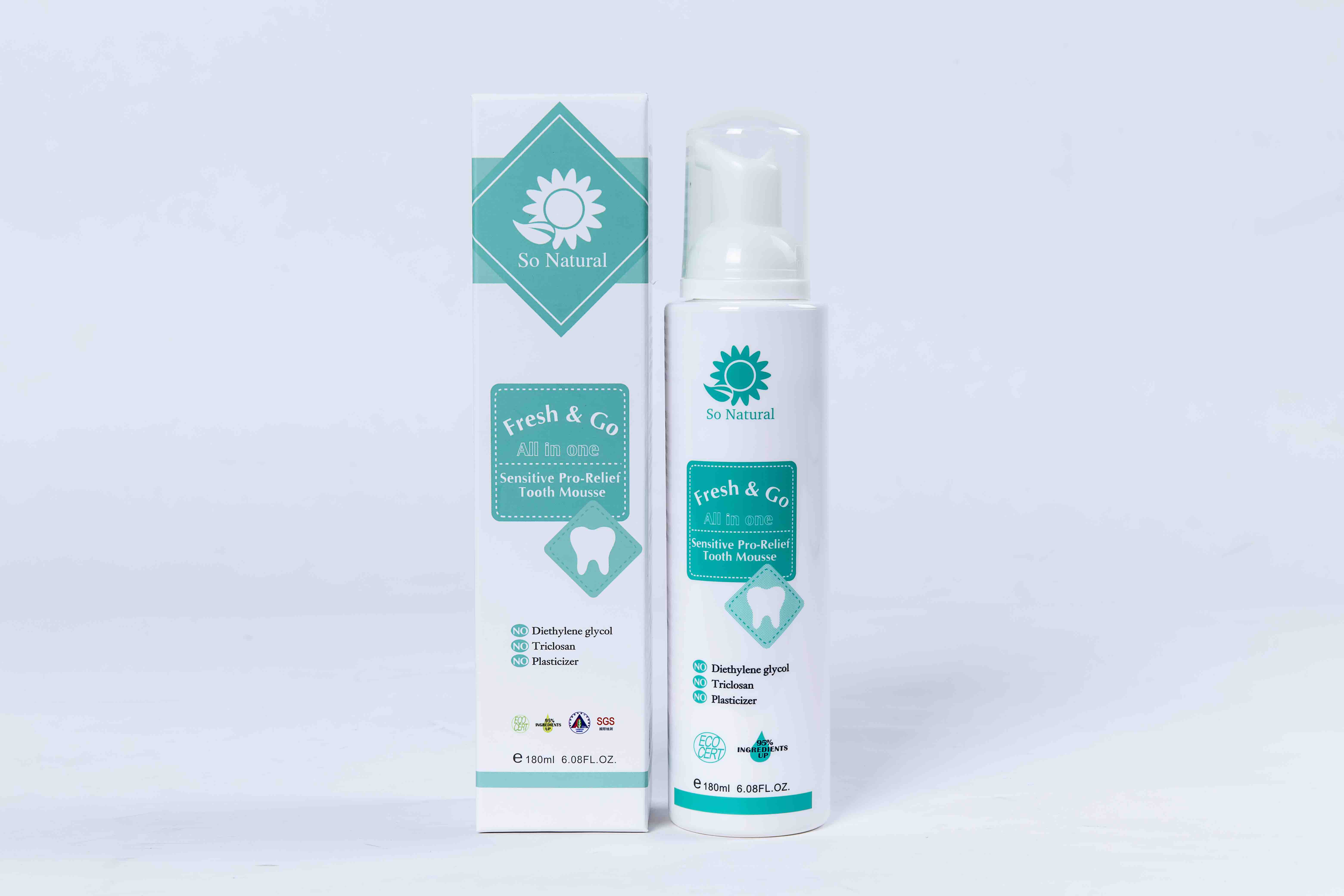 Description
It comes in a foam mousse format. It can effectively remove tartar and freshen your breath and keep your teeth healthy. The pro-relief tooth mousse contains amino acid which can protect your teeth and gently remove tartar and bacteria without hurting your teeth and gums.
Natural peppermint extract keeps your breath fresh at all times. Cranberry extract has a positive effect on oral biofilm and green tea extract can fix tooth sensitivity. Superfine foam can be more effectively clean and dissolve stains on teeth. This mousse toothpaste is very easy to use without wasting. The light weight make it ideal for everyday use and travel.