1. Sapindus English Pear Freesia Perfume body wash
1000ml
Deep cleansing and conditioning skin, gentle foam to purify pores, improve dullness, even skin tone, whitening skin, promote keratin renewal, and simultaneously enhance skin elasticity and luster, refresh and not greasy after
washing, leaving skin clear and bright .

Fruity notes
Top notes: melon, pear
Middle notes: freesia, rose
After adjustment: patchouli, musk, amber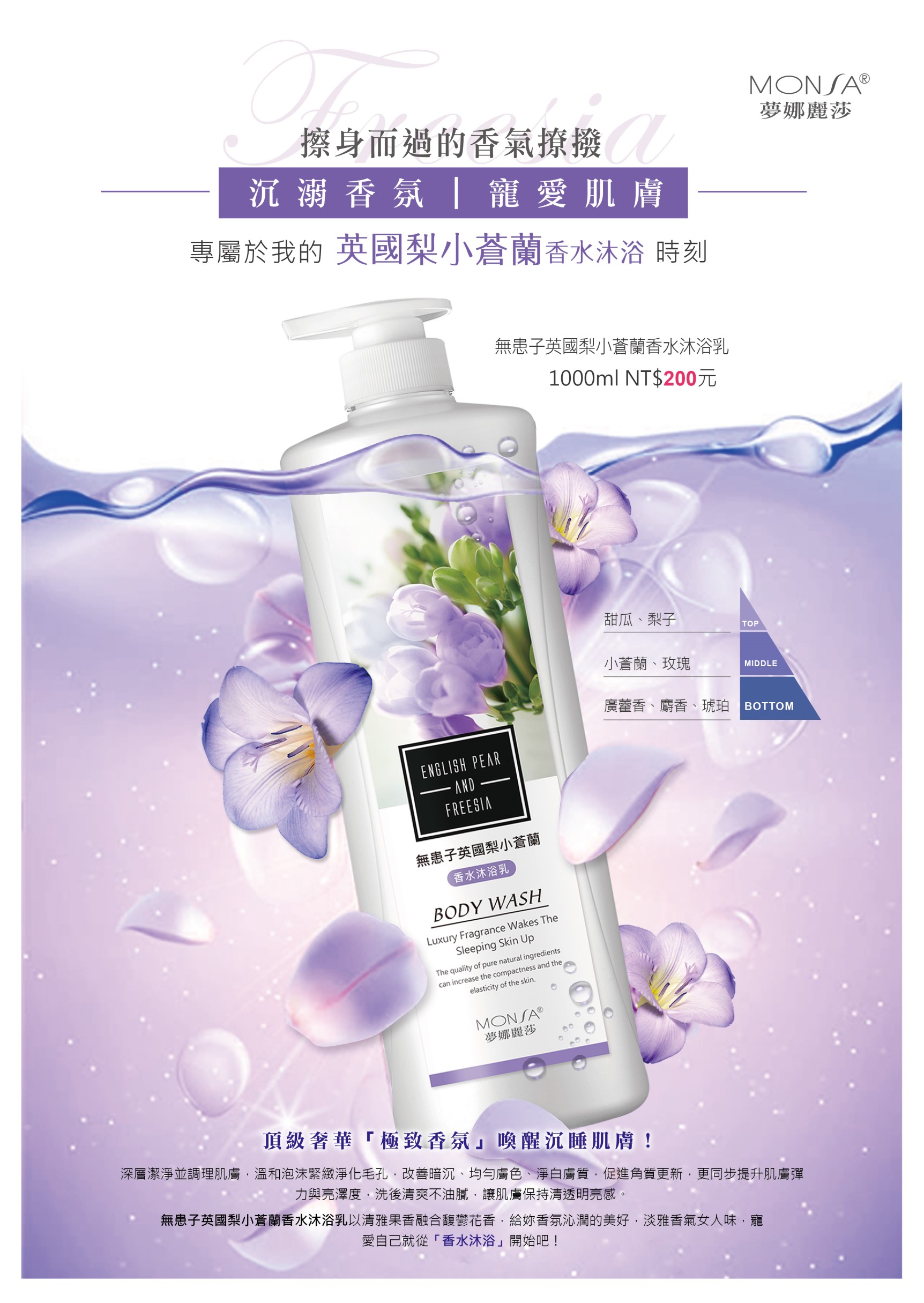 2. Sapindus English Pear Freesia Perfume Shampoo
1000ml
product manual:

It can effectively remove scalp dirt, balance oil secretion, improve hair quality, activate hair, strengthen nourish hair roots, prevent hair breakage, make hair roots breathable, strong, keep scalp healthy, reduce hair burden.
every day makes your hair full of the charming fragrance of English pear and freesia, the hair is shiny and shiny, the hair is silky and elastic.

Fruity notes
Top notes: melon, pear
Middle notes: freesia, rose
After adjustment: patchouli, musk, amber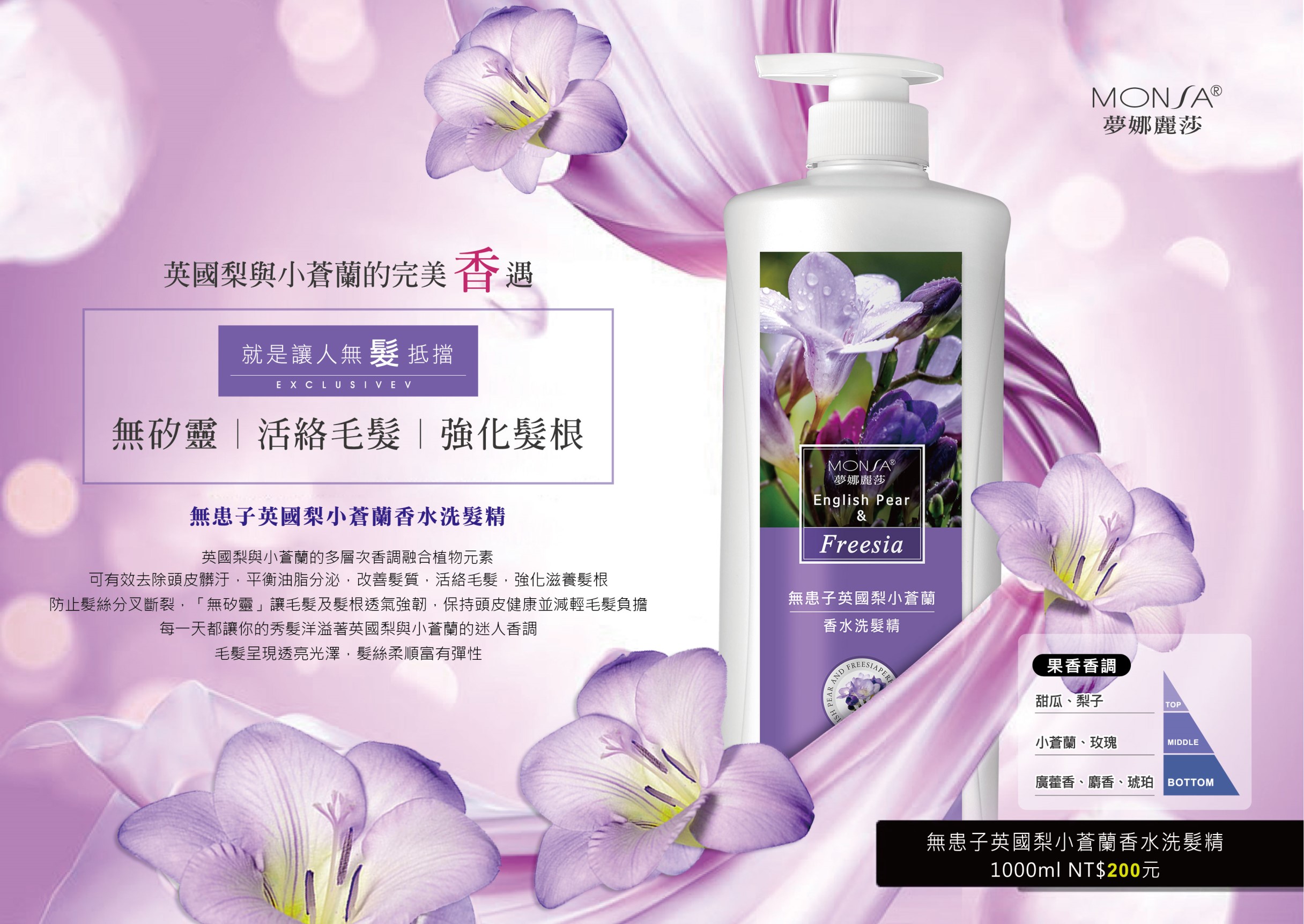 3.Soapberry caffeine body wash (Coffee/Floral fragrance)
product manual:


Use caffeine essence X plant revitalizing ingredients to gently wash away aging keratin, promote skin metabolism, let you clean and moisturize at the same time while bathing, optimize skin curve, experience supple and firm muscles, smooth and firm A delicate and elastic body.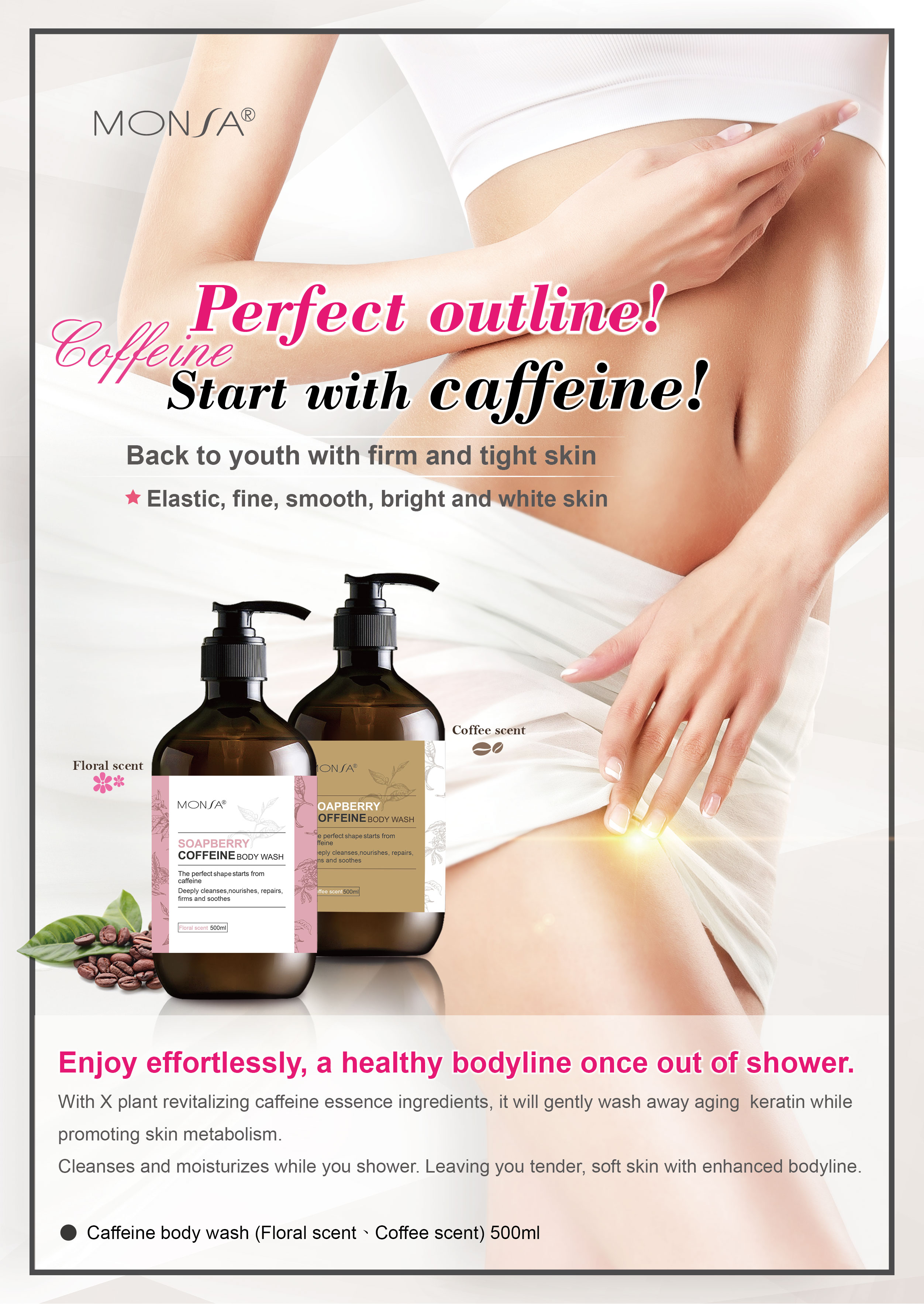 4. Soapberry caffeine thickening shampoo(Coffee/Floral fragrance)
500ml
Can effectively remove the scalp dirt, improve hair, active hair, nourish the hair root, no silicon to hair and hair root breathable and strong, balance the secretion of oil, keep the scalp healthy and reduce the burden on the hair, so that the recovery of shiny shine , Hair light and elastic, showing a sense of natural richness.