Features

Breaking down fish protein into tiny amino acids, making it easy for anyone to absorb
Helps to enhance the immune system by supplying the needed nutrition for the human body.
In-taking sufficient nutrition is especially crucial for cancer patients since physical strength and energy are needed for cell repairing and body function re-building. According to research, better nutritional status could lead to a lower level of side effects, a lower chance for infection, and better healing.



The best quality protein and easy absorb for body
Using our unique CAS technology to preserve the ingredient-Asian sea bass, we could guarantee that both the texture of the fish and the nutrition level maintains at the most complete level.
Asian sea bass is well-known for its richness in high-quality protein. This product contains 18 kinds of tiny amino acids that can effectively help energy-boosting, protein-synthesizing, nutrition supplementing, and wound-recovering.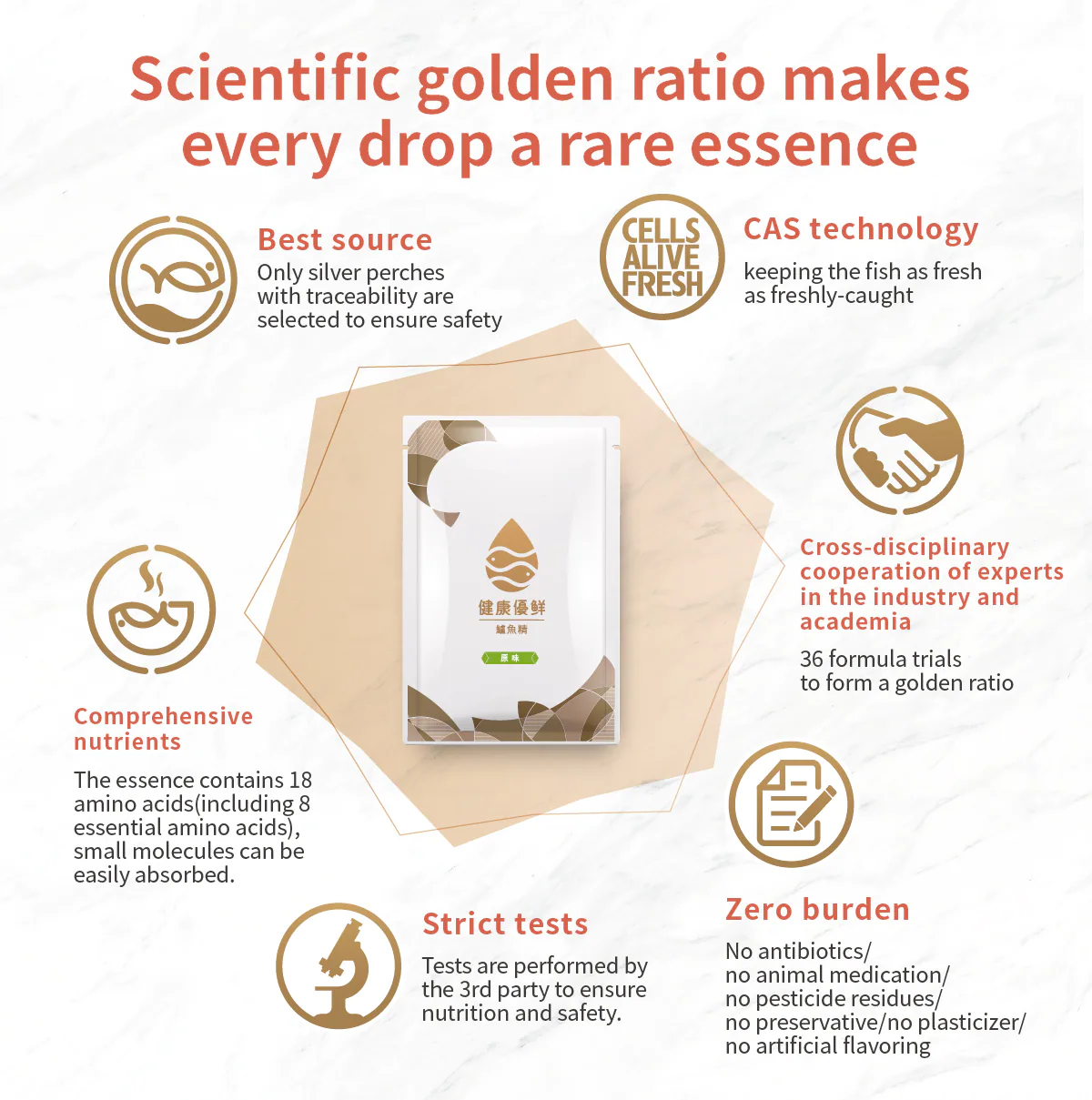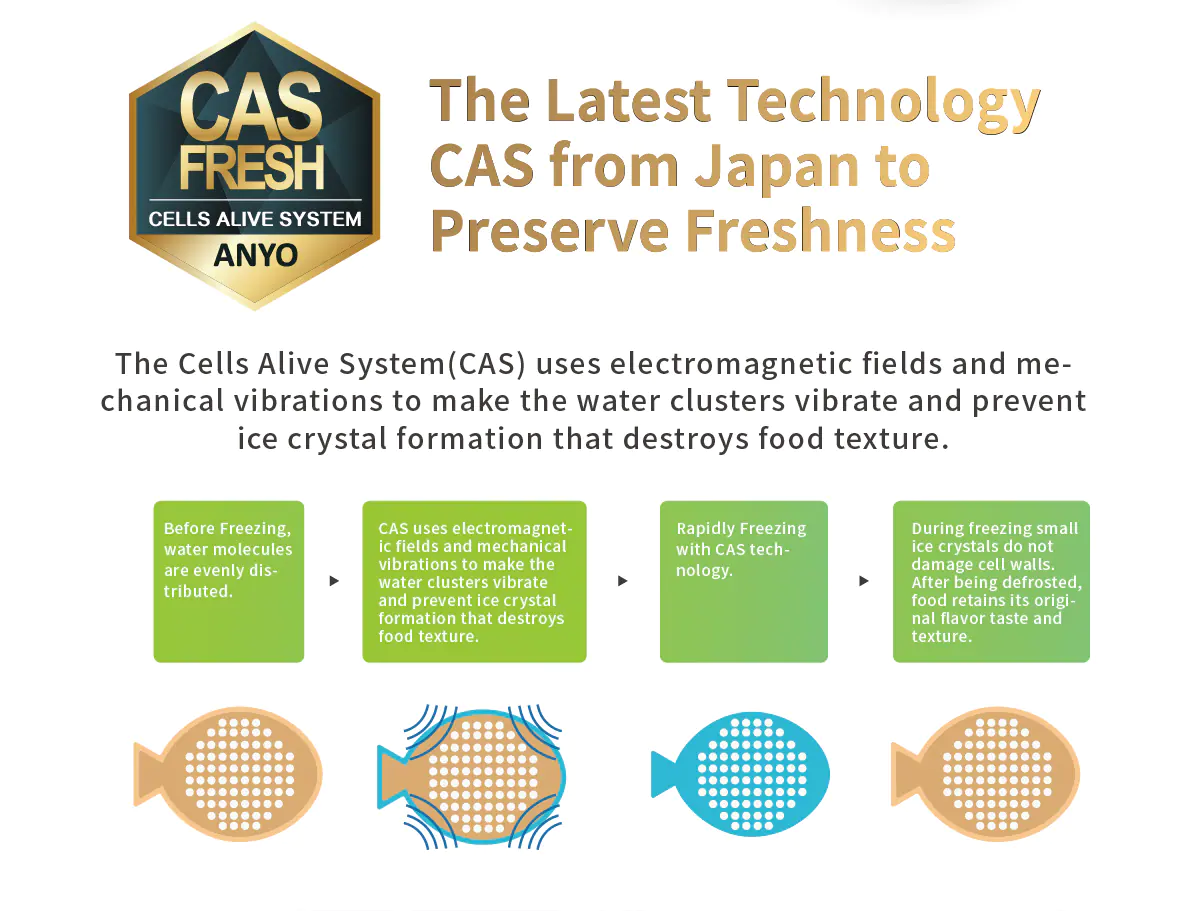 All ages and at all times
People with busy, fast-paced lifestyles and needs energy boosting
Athletes
Healing after an injury or post-surgery
Female during pregnancy (also perfect for before and after) for nourishment healthcare (great helper for breastfeeding)
CAUTION:
Allergy Alert:This product contains FISH
The package itself is

NOT

microwaveable, needs to be poured into another container for microwaving.