Royal Family milk mochi cakes are made with specially selected fresh milk from pasture and Australian high-class imported butter transforming the tradition delicious into the era of original and fine snacks. E-mail us today for inquiry!
Product Code: B9-12
Product Specifications: 240g (20g * 12pcs / box)
Quantity / ctn: 78g * 12 boxes / ctn
Retention period: 270 days at room temperature
Length (cm): 62.4
Wide (cm): 28.2
Height (cm): 25.2
Dimension (cuft): 1.5653409408
N.W.: 2.88kg
G.W.: 4.1kg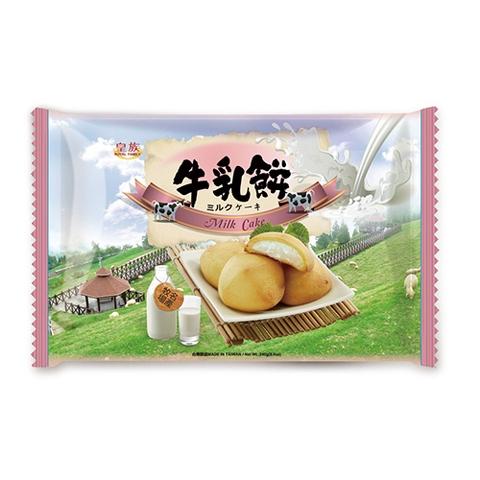 Pastry Cakes, Delicious Pastries
Formosa fruit pastry cake of Royal Family has the best match of Taiwan local fruit and Australian high-class imported butter. Raw materials as pineapples from southern Taiwan, apples carefully took care of from Dayuling and strawberries from Dahu are used in them without any artificial flavors and sweeteners added since Royal Family wants you to taste the original flavor of delicious pastries that we carefully prepared in every of your bite, so that all ingredients can dance in your mouth. Royal Family insists that you worth to eat not only happily but also at ease, therefore the company eager to get a number of product certifications to allow you to enjoy the highest quality. For those who have not tried Royal Family's Formosa fruit cake, come and try it now!