THE NEW Ratchet R2200 - From Great To Excellent !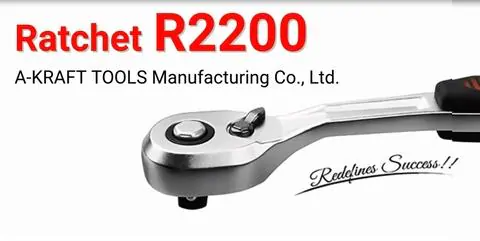 Design Patents
Patent H-Beam Design
Strengths the ratchet with lighter weigh.
Off-Set 30 Degree Angle
Allows additional access to confined spaces.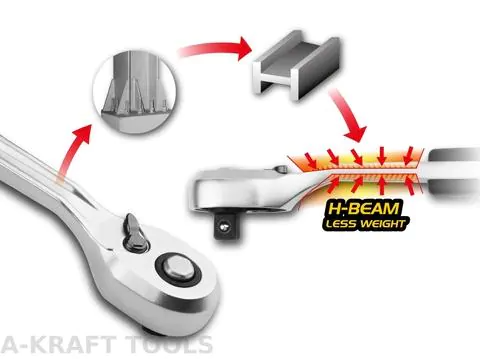 Impact Protection
One unit forged ratchet body surrounding the edge of impact steel material prevents the handle from being damaged due to the hitting on the rough working surface.
Features
72 Teeth With 5 Degree Action Arc
Ratchet Gear is made from high grade Chrome Molybdenum steel for getting extremely high torque to extend the life-time as well as the special design with fine teeth that offers ratchet to be worked in confined spaces.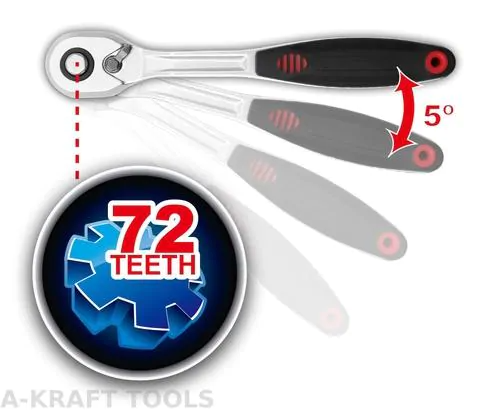 Ergonomic Design Handle
New ergonomic-designed handle ensures the handle to be lied comfortably in hand and achieves optimum torque with excellent power transmission.