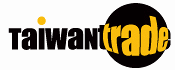 Sign In
Radiator pressure test kit
Model No.

200602

Made in

Taiwan

Supplier
Key Features
Contents:
1 x Needle thermometer
1 x manual pump with quick joint & release valve
1 x Universal adapter with 3 rubber rings, used for cars not listed.
1 x Japanese R123 adapter: suitable for Benz, GM, Buick and Jeep.
1 x Japanese R134 adapter: suitable for Peugeot, Subaru, Chrysler, Acure, GM(Nova, Spectrum & Sprint), Mitsubishi, Nissan, Mazda, Toyota, Infiniti, Geo, Suzuki, Isuzu & Ford.
1 x Japanese R125 adapter: suitable for Honda, Toyota, Suzuki, Mitsubishi, Chrysler & Acura.
Last Update : 2012-11-15
Loading ...
Recommendations
Loading ...
---
Small Order Recommendation
Loading ...