PPGF, based on PP material and with glass fiber reinforced, performs better strength and hardness than PP. Applications recommended for food/beverage related machinery, medical devices... etc. More plastic screws/nuts are available, feel free to contact us.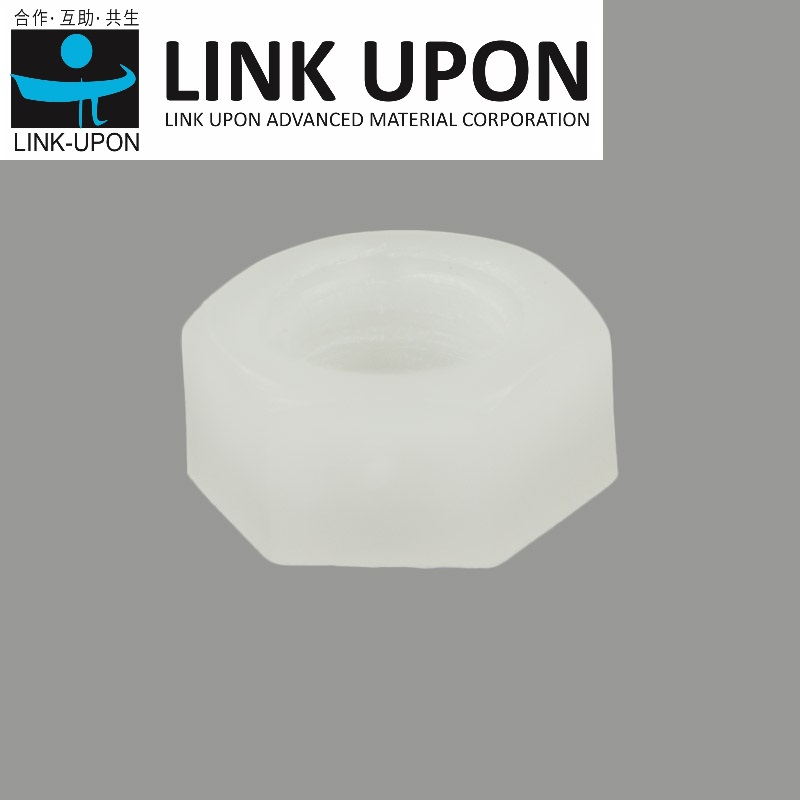 Link Upon has very outstanding competence in plastic product development and marketing ability. And we would like to develop mutual beneficial relationship with other companies, domestic or abroad. We sincerely look forward to fruitful cooperation with friends from all over the world who are interested in our business and products.

Link Upon has invested millions of dollars to build up a professional R&D center in 1998 July, focus on an interface chemical research and develop engineering plastic compounding material.
With the accumulated experiences in plastic materials, Link Upon set up facilities for injection and machining engineering plastics like PEEK, TPI, PPS, PVDF, UPE, PA6, PA66, PP, PPGF, PC, PI, PBI & PAI, etc.