* APPLICATION *
Making Drinking Cup & Mineral Water Cup.
Making Instant Noodle Bowl & Cup.
Making Yogurt Cup & Ice Cream Cup.
Making Containers & Fresh Food Tray.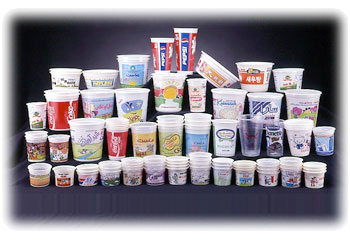 Features :
Auto. Feeding & Auto. Heating.
Auto. Thermoforming
Auto. Punching.
Auto. Thermoforming & Auto. Punching on the same Molding Platform.
Auto. Rolling Waste.
Driven by Servo Motor.
Auto. Controlled by Touch Screen.
Auto. Programmable Logical Controlling System.
Easy to Operate and Maintain.