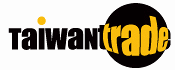 Sign In
Pineapple Yishou is more healthy
Key Features

This product does not contain artificial colors and preservatives. It is made from natural fruits and brewed mash. There will be natural precipitation of fruit fiber. After a long time, the color will gradually become deeper and has nothing to do with quality. Please shake it and use it.
Last Update : 2019-09-11

Loading ...
Recommendations

Loading ...
---
Small Order Recommendation

Loading ...