Taiwan's top wholesalers, high-quality organic skin care ,cosmetic packaging ,natural skin care products , best products are here, click I see more information!
If you have any questions, please take the initiative to contact us.


PET Ecofriendly Lotion Bottle Skincare Packaging
ROUND PET ECOFRIENDLY LOTION BOTTLES, CAPACITY: 30ML-200ML
Nature Life, name for the organic skincare products. We hear the voice from organic cosmetics markets and notice the need of recyclable packaging. That's why we create the series Nature Life, produce bottles in recyclable material, PET.

With the classic round & straight shape bottle, it's an ideal packaging for lotion, toner, makeup remover, etc. Capacity available from 30ml, 50ml, 100ml, 150ml to 200ml. Standard version is white bottle with white pump and clear cap. We can also make the bottle & cap in color by color injection. With silk screen printing text and hot stamping logo, it will certainly be a unique skincare product for your brand!
Nature Life Series- Packaging models: RP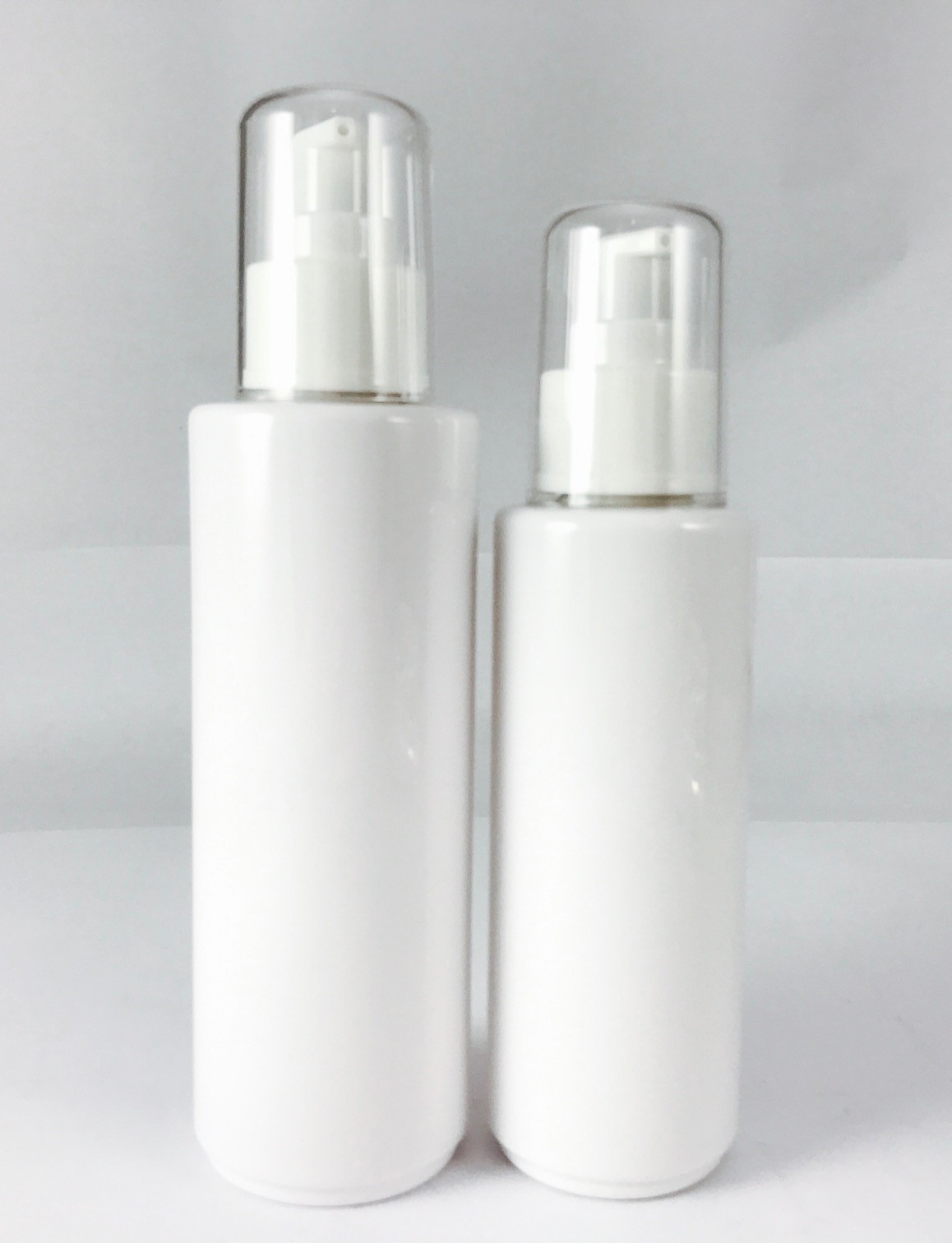 This is the standard version of Nature Life- RP series bottle, white bottle, white lotion pump and clear cap. All lotion pump can be adjusted to spray pump as your need. Also, clear cap is allowed to do silver or gold foil rim which adds luxurious element.
Available capacity: 30ml, 50ml, 100ml, 150ml, 200ml
Model name: RP-30/ RP-50/ RP-100/ RP-150/ RP-200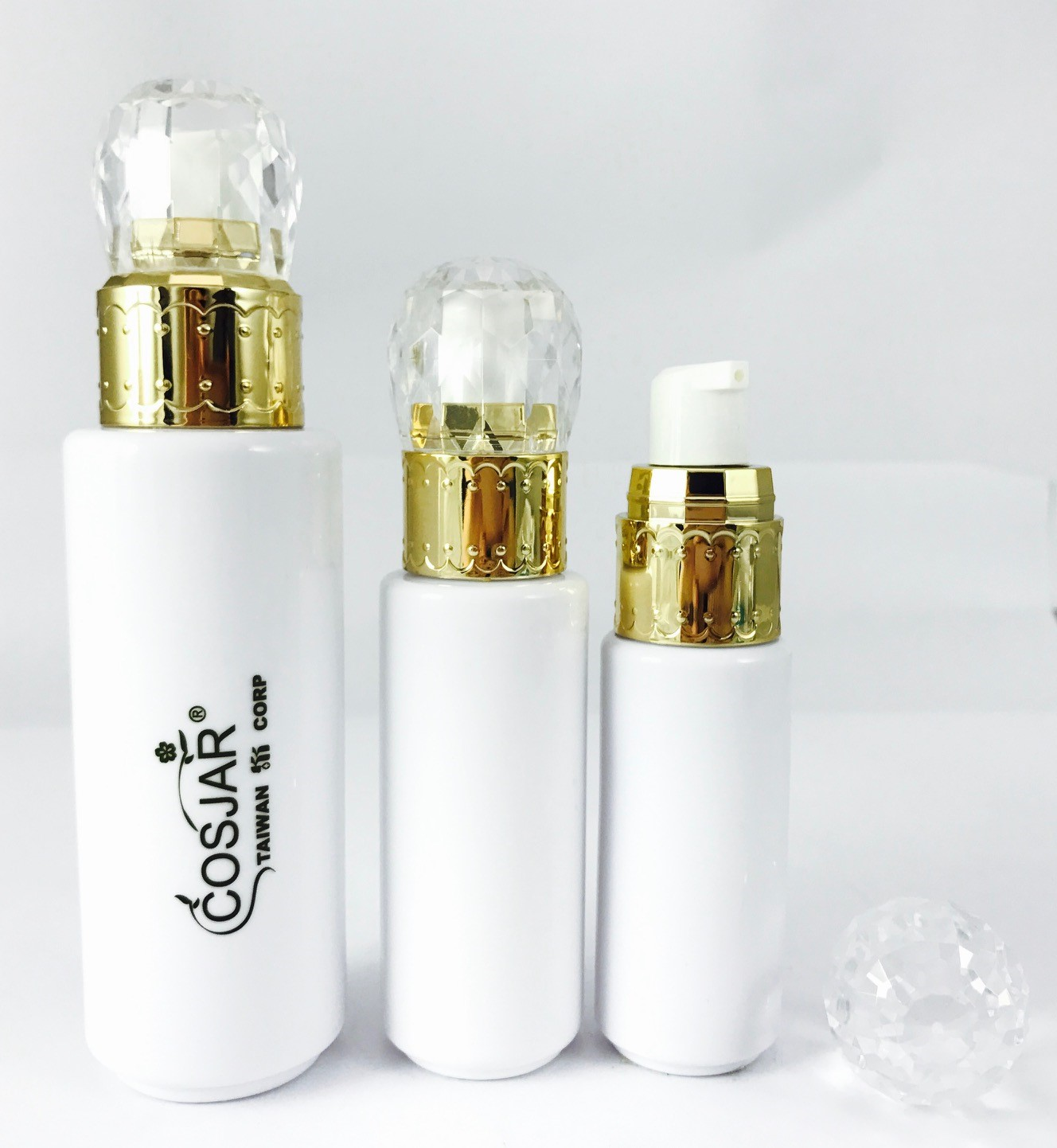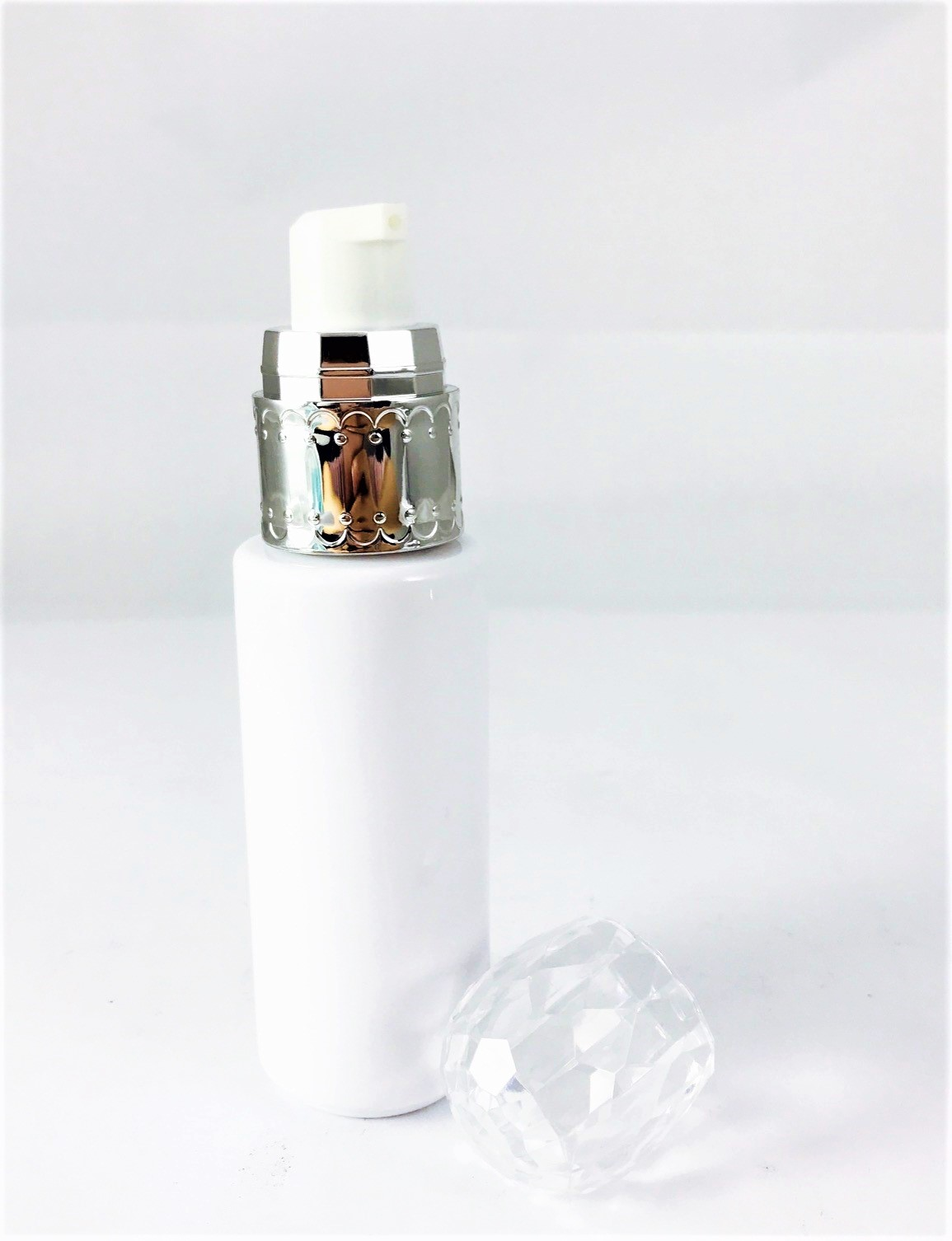 If you think the white lotion pump is too ordinary and look for something more special, you may consider our Diamond pump. It is still lotion pump but with outer cap of diamond cut design. Also, it contain with shiny gold or silver pump which makes the bottle gleam and out stand from other PET lotion bottles.
Available capacity: 30ml, 50ml, 100ml, 150ml, 200ml
Model name: RP-30D/ RP-50D/ RP-100D/ RP-150D/ RP-200D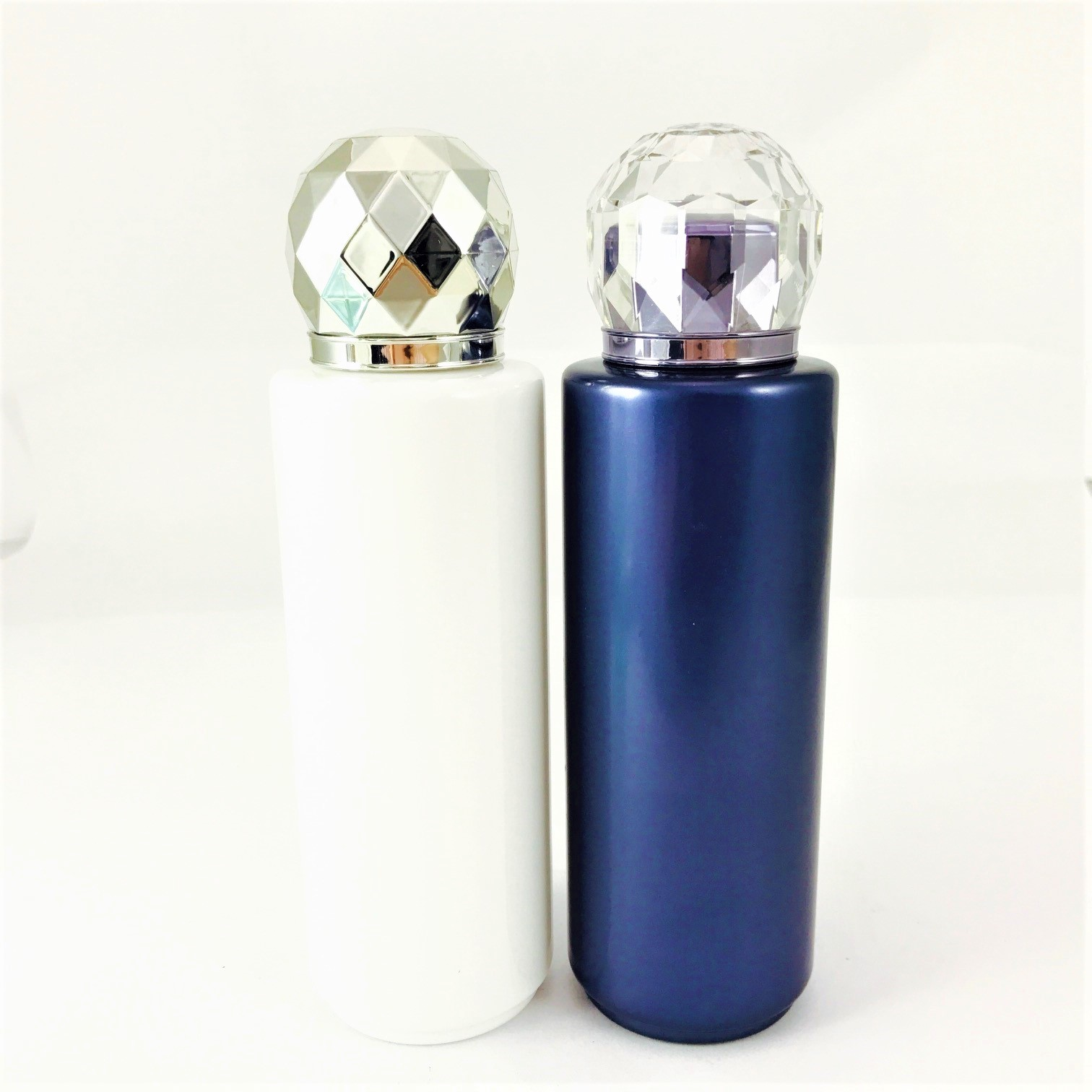 Beside lotion pump, we also design a screw cap bottle for toner, makeup remover use. Instead of lotion pump, we produce the PET bottle with screw cap design and add a reducer for preventing ingredient leak out problem.
Available capacity: 100ml, 150ml, 200ml
Model name: RP-100DS/ RP-150DS/ RP-200DS
Material Data Sheet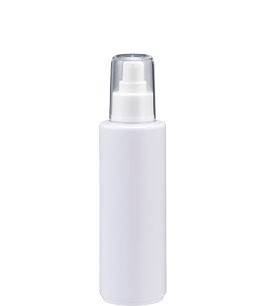 [PET Round Lotion Bottle, capacity :30-200ml]