OEM production injection mould plastic sound bar parts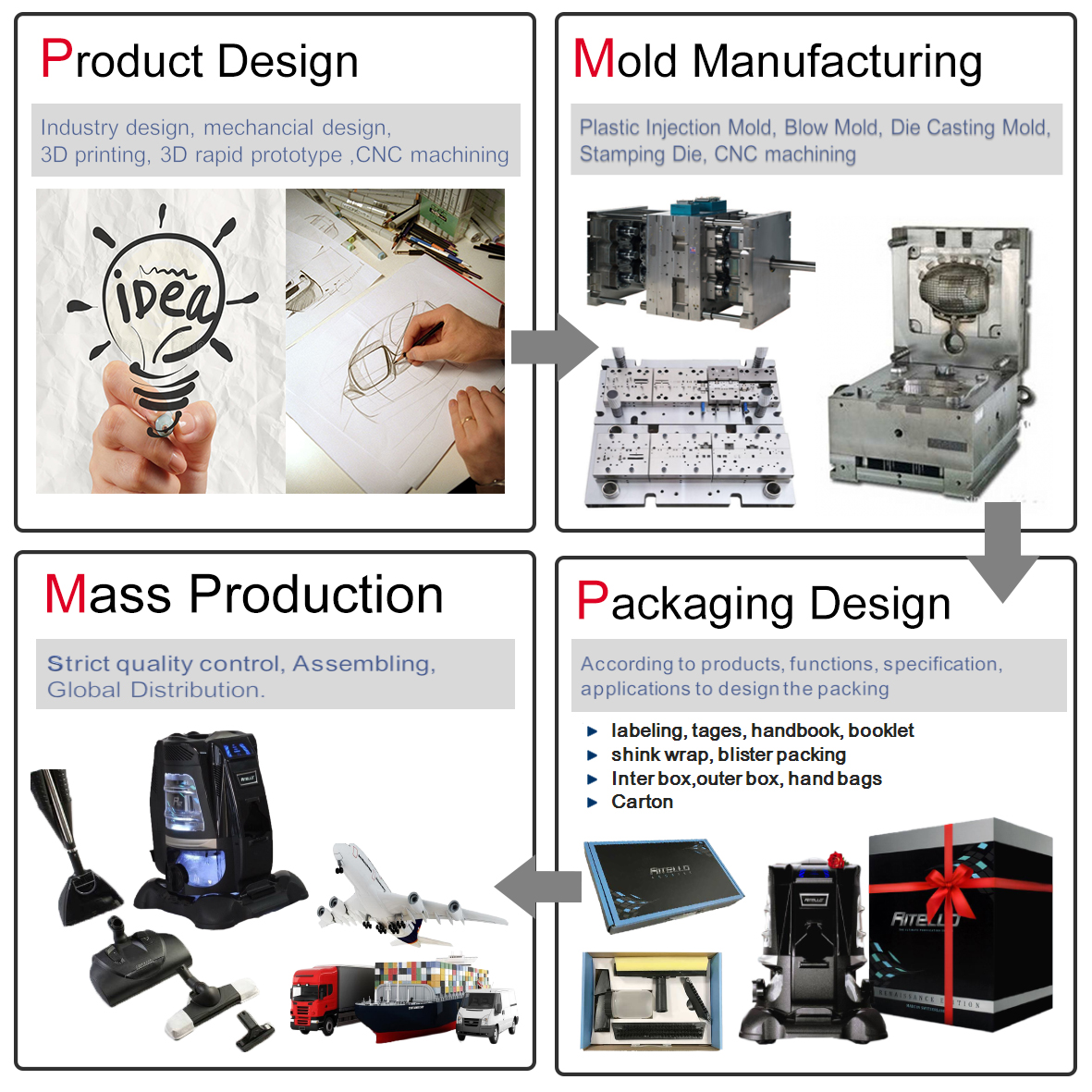 LONG NEW GROUP.
A dedicated and committed company.
Able to solve your most challenging plastic problems and needs.
1984 –LONG NEW PLASTIC STEEL MOLD CO., Ltd.
specializes in producing quality molds and plastic injection molding for
customers all over the world.
2001 –LONG NEW TECHNOLOGY & RESEARCH CO., Ltd.
provide smart devices specialized in Al related products. Packaging solutions
such as shrink sleeves, film, & printing.
2007 –FAST NEW PRECISION PLASTIC STEEL MOLD CO., Ltd.
set up in Dongguan, China, providing the same exceptional service for tooling,
molding & packaging.
Our mission is to offer highly-valued tools, with competitive prices, that will produce the best plastic parts on the market , to achieve maximum efficiency, and economy for our customers to contribute to their success.
Our services :
Tooling manufacture (prototype, production)
Production Molding
Tool maintenance & modification ability
Secondary Operation (Printing, Painting, Assembling, Packaging)
OEM/ODM and Turnkey manufacturing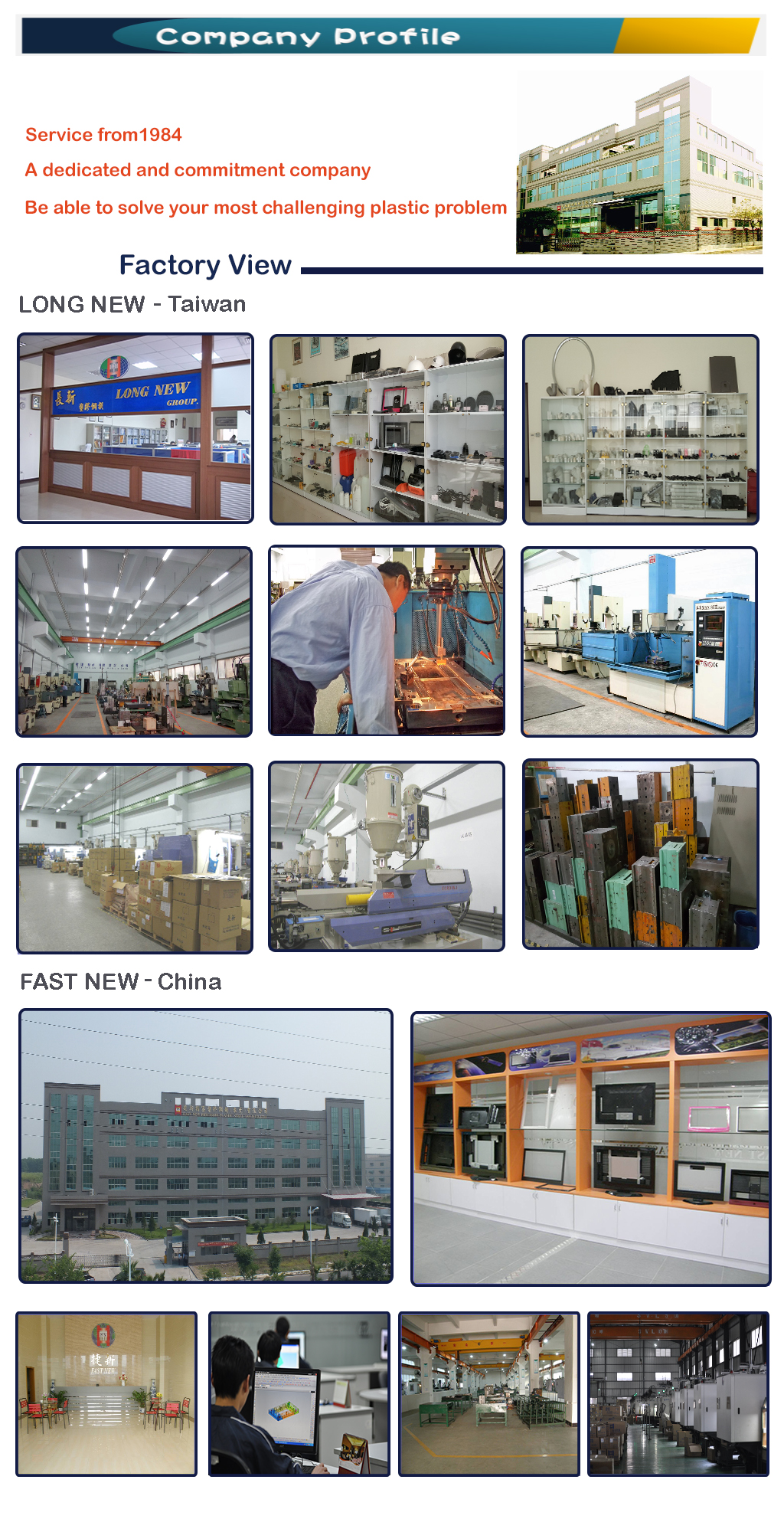 If you have interest, pls feel free to contact us..
e-mail:longnew@ms13.hinet.net
TEL: 886 2 2685 5111
FAX:886 2 2685 5115