Needle loom machine for industrial lifting slings 370mm width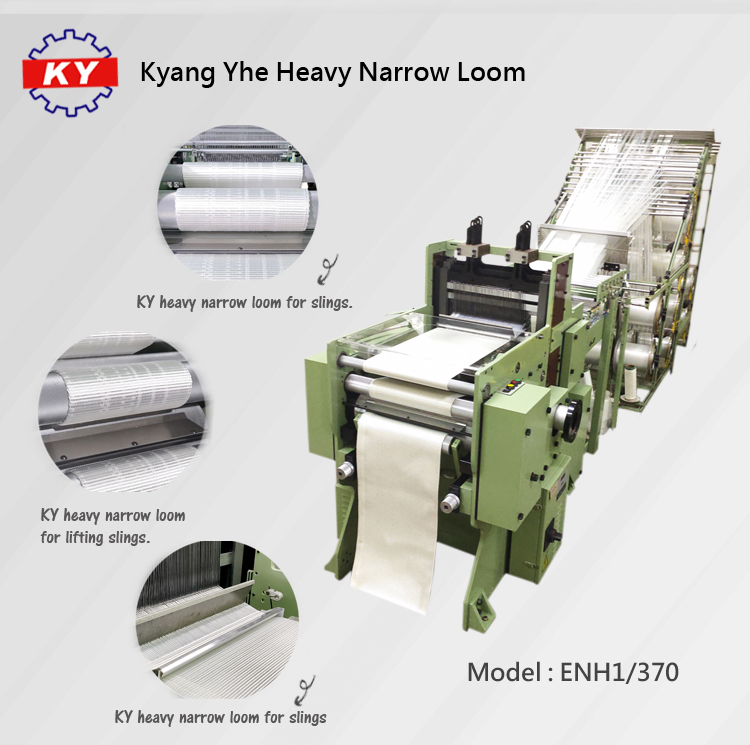 ---
ENH Heavy Narrow Fabric Loom Series
ENH Heavy Narrow Fabric Loom Machine is developed for industrial textile. Suitable for producing slings thickness max of 8mm, and width ranges with 370mm, output ranges with 1 number of tape. The weft density is available from 2.46cm to 11.67cm in the CAM system to weave.
Heavy Narrow Fabric Loom Machine reinforce the structure, minimize the vibration by increased the stability of machine under high speed performance. Heavy narrow fabric loom machine use automatic yarn feeding and weft feeding device or belt-type weft feeding device during weaving, so that the tension during feeding can be balanced and the yarn is not easy to break.
The weaving system 1 to 3 can be used for weaving, and can monitor broken weft, warp, broken bottom thread, reeling, etc. The machine parts are made of real materials, precision machining, durable for many years, and low depreciation rate.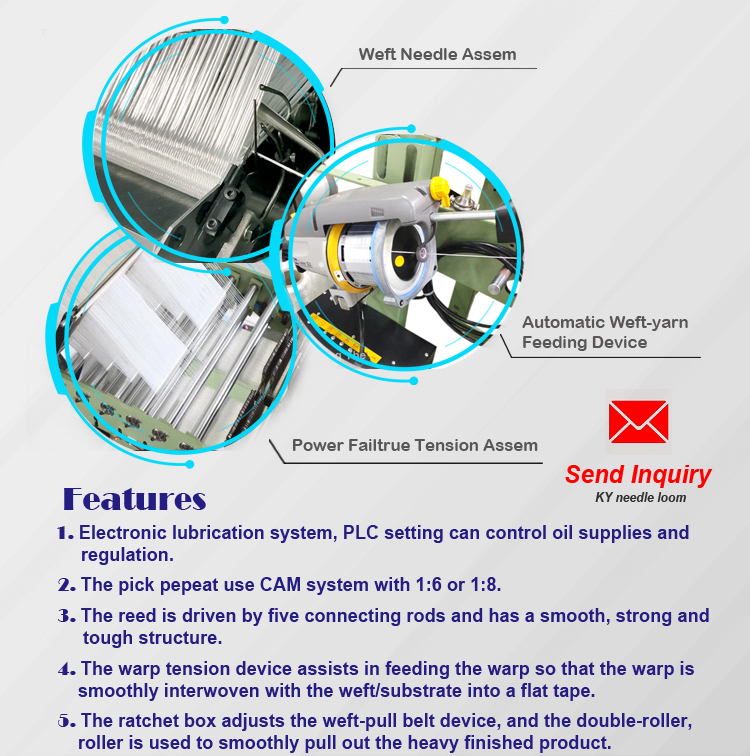 ---
Lifting Slings Heavy Narrow Fabric Loom Technical Parameters
MODEL

TAPE

LINES

REED

WIDTH

HEALD

FRAME

PICK

PEPEAT

MAX.

POWER

R.P.M

WEFT

DENSITY

ENH 1/370

1

370mm

14

2.2KW

200~300

2.46~11.67cm
How to produce Lifting Slings with KY Machines?

We have a lot of machinery can produce lifting slings. According to the customer's sample, including width, thickness, material, function and output. Make it easy for you to produce massively by auto control. Meanwhile guarantee the stability and quality.
*The price is different according to product detail !


Please provide below information, to supply the best service for you.
(The sample photo, width, thickness and yarns.)