Nakamoto CV Boot - Reinfored Design, Perfect Fitment, and Easy Installation
#superior_design #premium_quality #optimal_safety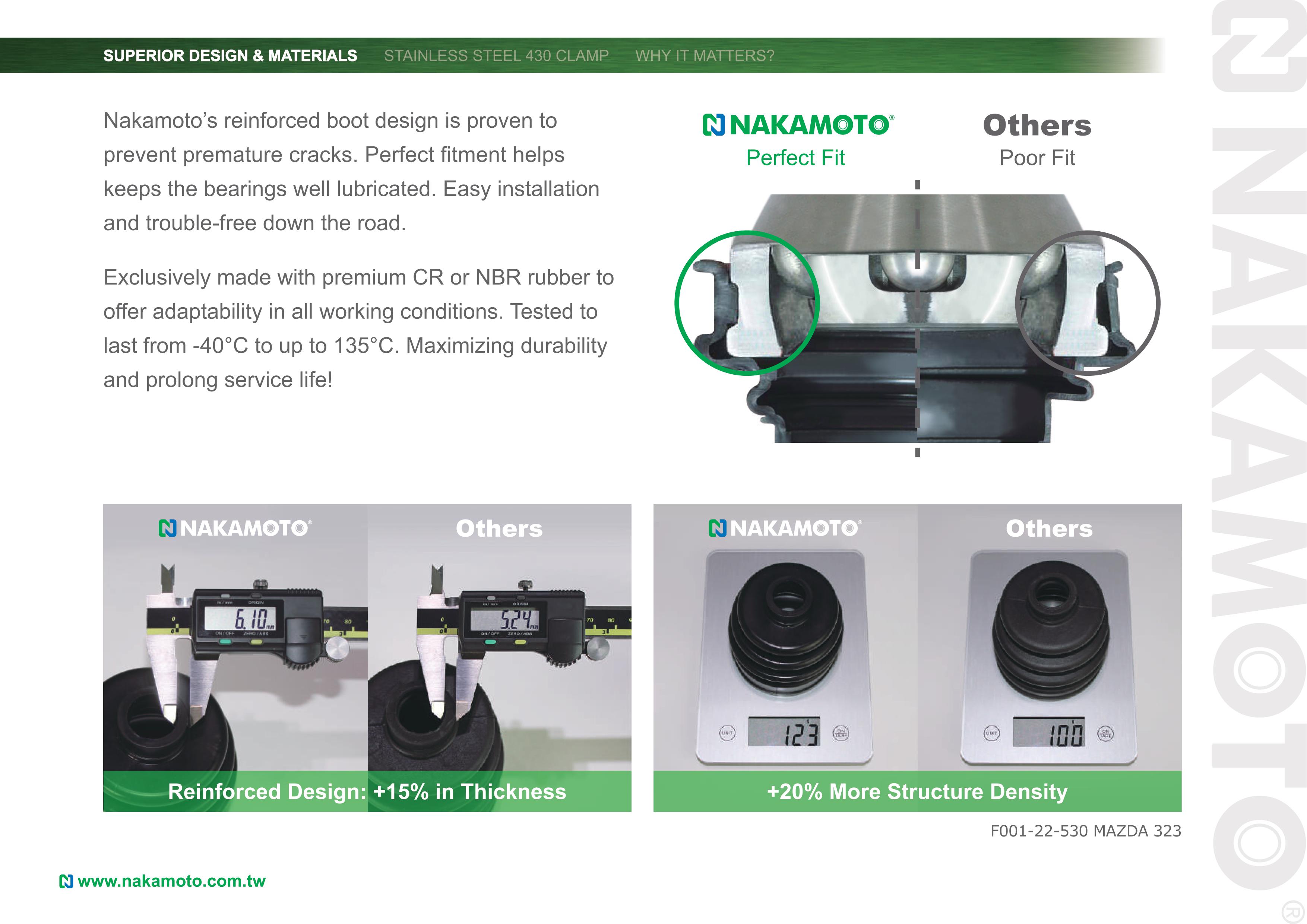 Ultra Durability -Rust Free Stainless Steel #430 Clamp
#SGS_Certified #Sufficient_length #worry_free
WORLDWIDE SINCE 1980 -
Who We Are & What We Do
Nakamoto was founded by the Lin Family with the goal to supply quality spare parts to the automotive aftermarket.
The year was 1980 and company's niche was mainly in gaskets sets and gasket components.
Over the years the company has grown, with a unique of combination of manufacturing and sourcing abilities, we offer over 160 product categories and 100,000+ part numbers.
Today, we are recognized as a reliable source that offers complete and cost effective solutions to professionals in over 70 countries.