Graphene, an advanced material which has outstanding performance on thermal conductivity, electricity efficiently and mechanical strength etc.
Angstron owns more than 400 patents to provide the advantaged graphene products on multiple applications in electric, coating and polymer industries.
Properties:
Graphene is nearly transparent and has superb optical transparency: 97.3%.
The thermal conductivity of single layer graphene is 5,300 W/m·K, which is 13 times higher than copper.
The electronic mobility of graphene is 15,000 cm2/V·s at room temperature, which is higher than carbon nanotube and wafer.
The resistivity of graphene would be 10-6 Ω·cm. This is less than the resistivity of copper and silver, the lowest otherwise known at room temperature.
Graphene is also one of the stiffest (modulus ~1 TPa), it is 200 times stronger than steel, and strongest (strength ~32 GPa) materials.
Graphene has exceptional (1) barrier (2) corrosion resistance (3) specific surface area of 2,675 m2/g.
Applications:
Coating: Anti-corrosion, thermal management and electrical conductivity
Polymer Composites: Thermal management, electrical conductivity and mechanical strength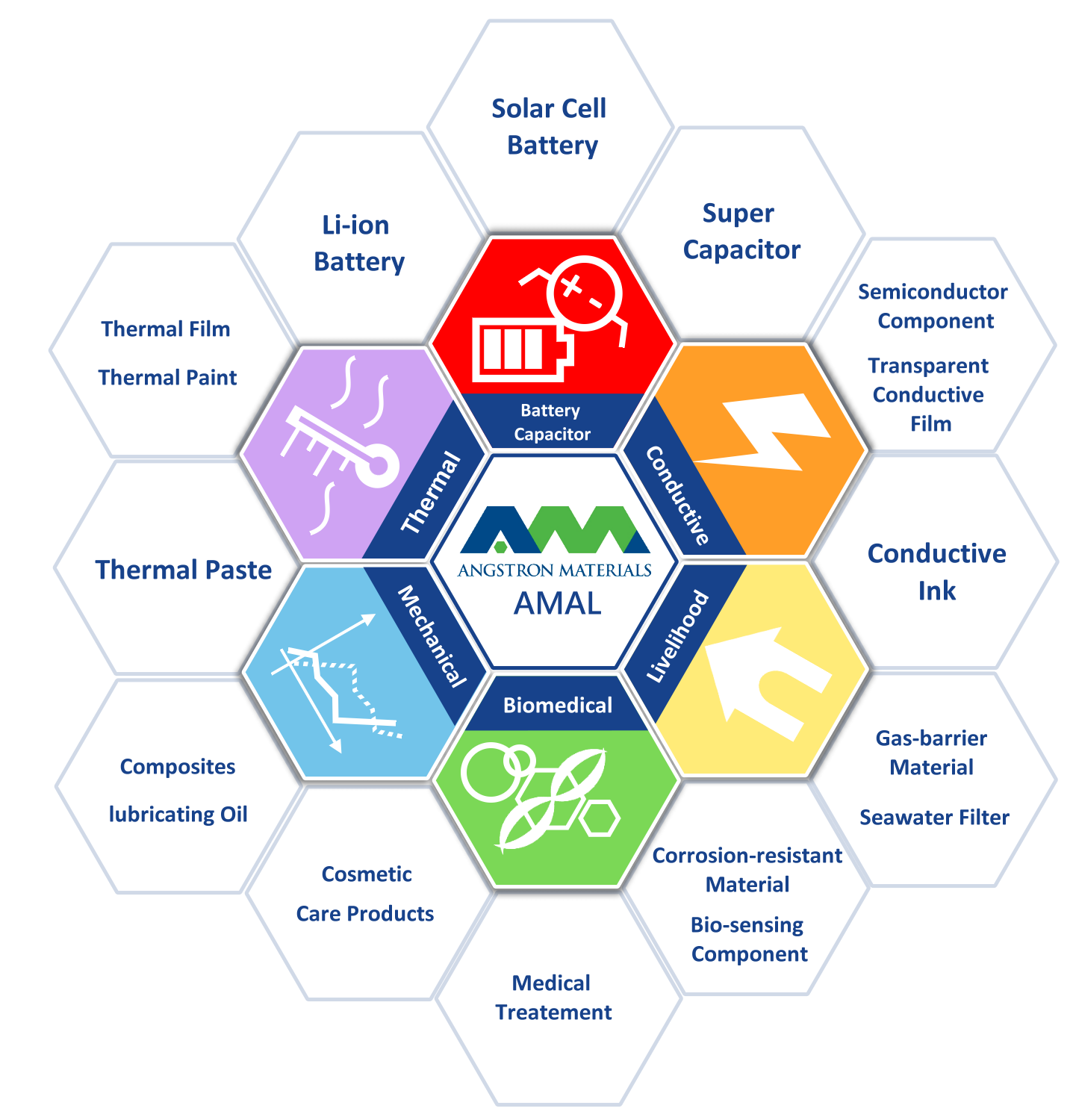 For more details, please check to our website & YouTube clip,