H
ong Xing Abrasive Technology Co., Ltd. (formerly Collection Coated Material Co., Ltd.) was founded in 1965. With consistently steady growth, Hong Xing expanded its market to Mainland China and set up an office in Guangzhou in 2008. Hong Xing moved in 2012 to Pingtung Export Processing Zone in southern Taiwan to get the full benefits of manufacturing and exporting.
Always aiming to surpass customers' expectations is our core business philosophy. Hong Xing has dedicated itself to abrasive field for over 50 years. As a leader of abrasive segment, Hong Xing has built its reputation by offering advanced products. We follow ISO 9001 international quality standard to establish our quality management system.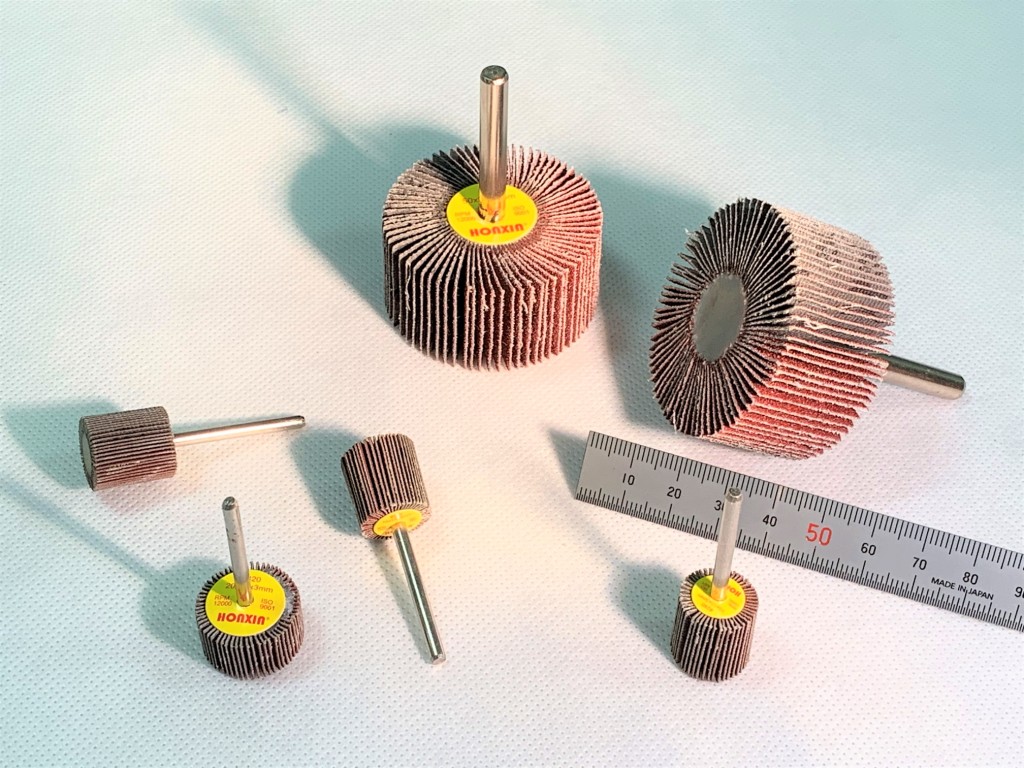 Designed for a variety of use, our flap wheels product fit the need of blending, deburring and finishing application in metal industry. Made of overlapping pieces, flap wheels can work with intricate shapes on flat or contoured surfaces from slightly different angle.
High-performance aluminium oxide abrasive on a very sturdy polyester or cotton backing for universal use. is characterised by a long service life.
1.High performance abrasive
2.Universally applicable
3.Long service life
4.Highly resiliant
5.Cooling lubricant resistant up to and including P80