CTT manufactures silver and black Front Fork Mounting Bracket for motorcycles. With OEM service, CTT combines efficiency and precision for customization requirements. The silver/black front fork mount is born to cater to the taste of the clients. Contact us with customization ideas!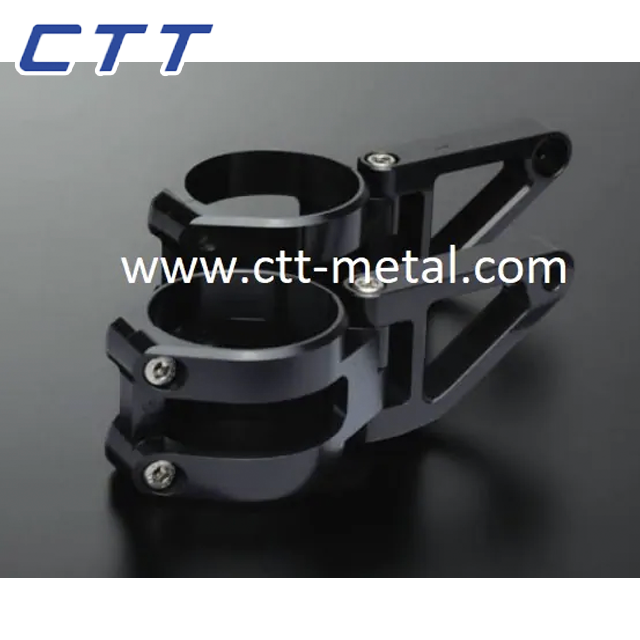 CTT is the ideal supplier for your motorcycle-related component requirement. We are the expert in the manufacture and the supply of the motorcycle parts and accessories. With OEM integration service, we are confident of the efficiency of manufacture and the final quality of the products we provide.

As one of the competitive components we provide, our Motorcycle Front Fork Mounting Bracket comes in silver or black based on the needs and the aesthetic points of view of our clients. Our customization and integration service for this front fork mounting bracket part ensure the high quality of our supply.