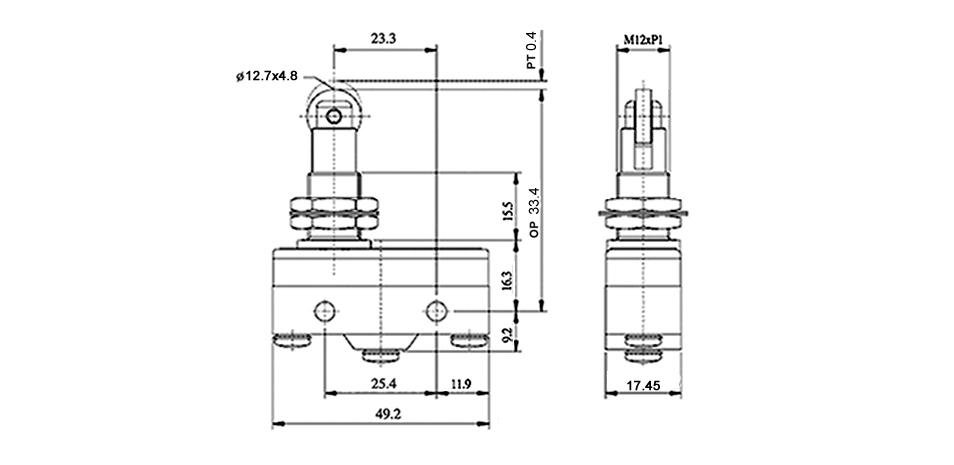 Function: SPDT on-on

Rating: 250V 15A

Contact resistance: 15mΩ Max. (initial)

Insulation resistance: 100MΩ Min. at 500VDC

Withstand voltage:

1000VAC 50/60Hz for 1 minute between non-continuous terminals

2000VAC 50/60Hz for 1 minute between current-carrying part and ground

Operation force: 250-350g

Safety approvals: TUV, cUL, CE, CCC, ENEC

Other micro switches are available,

please refer to our web-site and the attached catalogue.
※ More detailed specification, competitive prices and flexible quantities, please check and buy on our web-site www.shallin.com.tw!