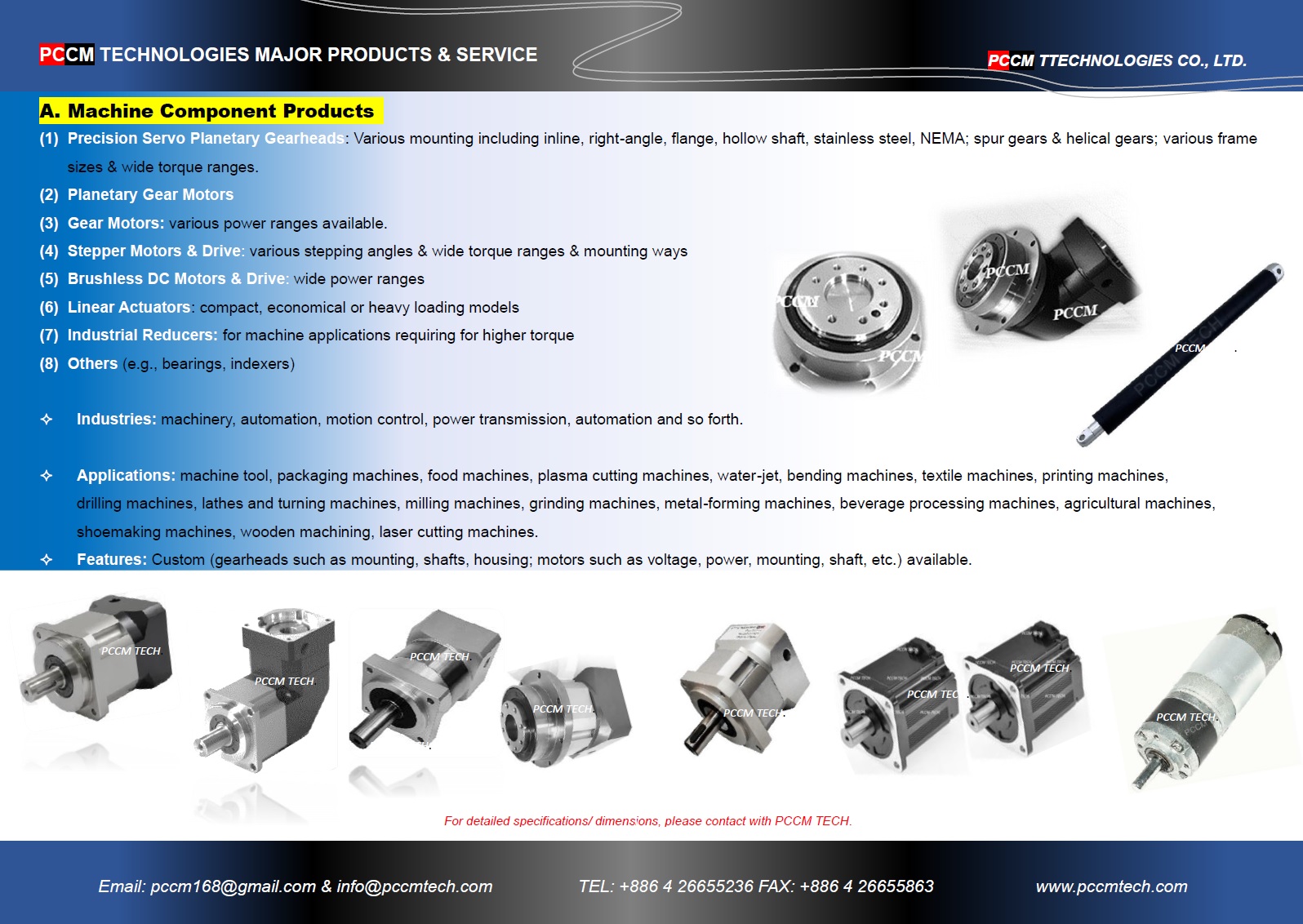 Major Product Summary-PCCM TECHNOLOGIES:
Precision Servo Planetary Gearheads

: Various mounting including inline, right-angle, flange, hollow shaft, stainless steel, NEMA; spur gears & helical gears; various frame sizes & wide torque ranges.
Gear Motors

: various power ranges available.
Stepper Motors & Drive

: various stepping angles & wide torque ranges & mounting ways
Brushless DC Motors & Drive

: wide power ranges
Linear Actuators

: compact, economical or heavy loading models
Industrial Reducers

: for machine applications requiring for higher torque
Other Machine Components

(e.g., bearings)
Industries: machinery, automation, motion control, power transmission, automation and so forth.

Applications: machine tool, packaging machines, food machines, plasma cutting machines, water-jet, bending machines, textile machines, printing machines, drilling machines, lathes and turning machines, milling machines, grinding machines, metal-forming machines, beverage processing machines, agricultural machines, shoemaking machines, wooden machining, laser cutting machines.

Features: Custom also (gearheads such as mounting, shafts, housing; motors such as voltage, power, mounting, shaft, etc.) available, OEM welcome.
For more detailed specifications/ dimensions, please contact PCCM TECH.