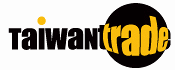 Sign In
m&h probing systsms and tool setter
Key Features
m&h infrared probes are touch trigger probes. When approaching a workpiece surface, the stylus deflects and a trigger signal is transmitted to the receiver by infrared light. Interference-free signal transmission between probe and receiver is absolutely vital for process-reliable measuring on machine tools. HDR (High Data Rate) technology avoids interference caused by ambient light from outside and inside the machining area. On the one hand we use the 75 Hz transmission frequency which is different from worldwide line frequencies of 50 Hz or 60 Hz, respectively. On the other hand, an extremely high data rate of 9600 light pulses/sec prevents interference from pulsing machine lamps. Adjustable transmitting power and large transmitting angles go without saying for m&h touch probes. Large receiving angles and microprocessor-controlled evaluation of receiving signals give an absolutely perfect infrared light transmission.
Laser Tool Setter LTS35.65 Cost-efficient standard laser tool setter for everyday measuring tasks on the machine tool for tools from Ø 0.030 mm. Integrated m&h cleaning nozzles and air curtain during measuring prevent pollution. Simple measuring cycles ensure high functional reliability and easy handling.
The tool setter TS35.20 is designed for use on milling and machining centres and is used to determine tool geometries. The precision measuring mechanism reliably measures tool lengths and tool radii, measures individual cutting edges and detects tool breakage. The measurement can be both static and dynamic.
The m&h Tool Setter TS35.30 is designed for use on milling and machining centres. It is suitable for tool length measurement and tool breakage detection on stationary tools. A particularly low friction linear guide makes it possible to also safely measure delicate and very small tools. The fastening to the machine table also permits convenient alignment.
Last Update : 2019-11-25

Loading ...
Recommendations

Loading ...
---
Small Order Recommendation

Loading ...