Le Bonhertz Time Release Vitamin B Complex can eliminate fatigue and boost your spirits. Unlike caffeine, this is not a nervous system stimulant, but a coenzyme that assists enzymes in metabolizing nutrients, converting the nutrients that humans consume into energy.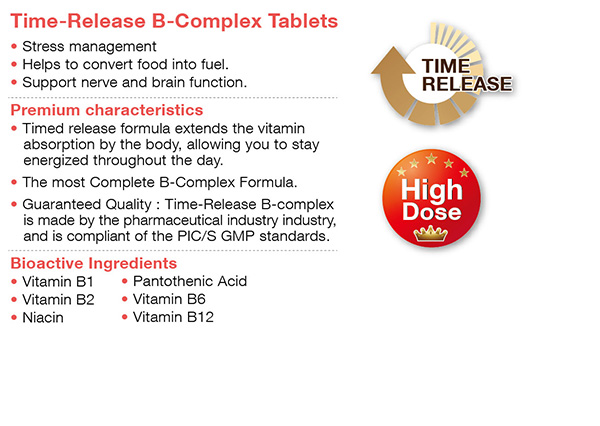 Why Time-Release B-complex Tablets?
Stress managementHelp to convert food into fuel.Supportnerve and brain function.
Premium CharacteristicsTimed release formula extends the vitamin absorption by the body, allowing you to stay energized throughout the day.The most CompleteB-Complex Guaranteed Quality : Time-Release B-complex made by pharmaceutical industry, is compliance of the PIC/S GMP standards.
Ingredient StudiesVitamin B1 Vitamin B2Niacin