Le Bonhertz Royal Jelly (1000mg) has high nutritional value and improves immune function. This is the best health food for women to stay young. Comes in the form of royal jelly capsules.
Why Ro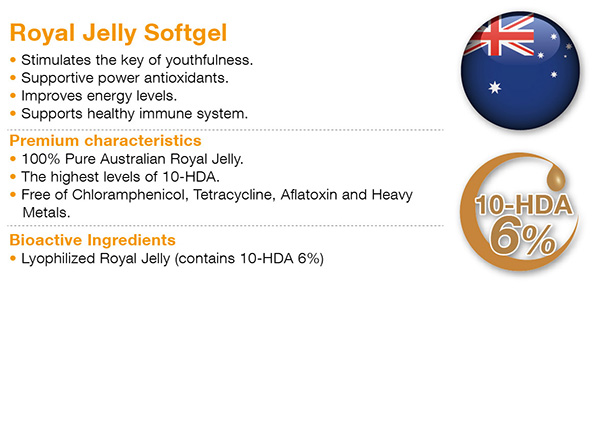 yal Jelly Softgel?
Stimulate the key of youthfulness.Supportive power antioxidants.Improves energy levels.Supports healthy immune system.
Premium characteristics100% Pure Australian Royal Jelly.The highest levels of10-HDA.Free of Chloramphenicol, Tetracycline, Aflatoxin and Heavy Metals.
Bioactive IngredientsLyophilized Royal Jelly (contains 10-HDA 6%)