Le Bonhertz Osteo Advacare contains seaweed calcium. Works as a bone health supplement and joint supplement product. Contact us to learn more about our products.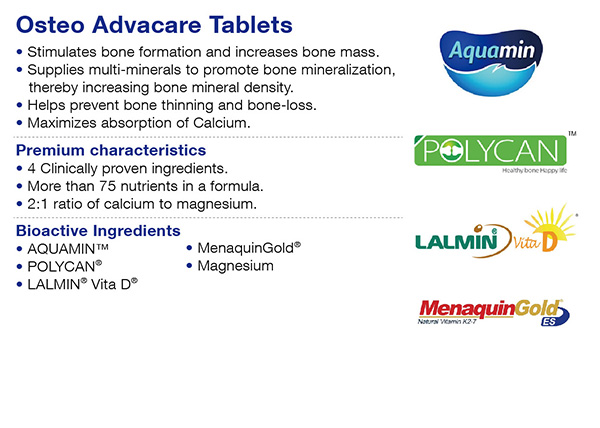 Why Osteo Advacare tablets ?
Stimulate bone formation and increase bone mass.Supply multi-minerals to promote bone mineralization, thereby increasing bone mineral density.Help prevent bone thinning and bone-loss.Maximize absorption of Calcium.
Premium characteristics4 Clinically proven ingredients.More than 75 nutrients in a formula. 2:1 ratio of calcium to magnesium.
Bioactive IngredientsAQUAMINTMPOLYCAN®LALMIN® Vita D®MenaquinGold®
Magnesium