This glucosamine chondroitin liquid supplement helps to replenish liquid glucosamine which is one of the components that make up the articular cartilage. Contact us to learn more about our products.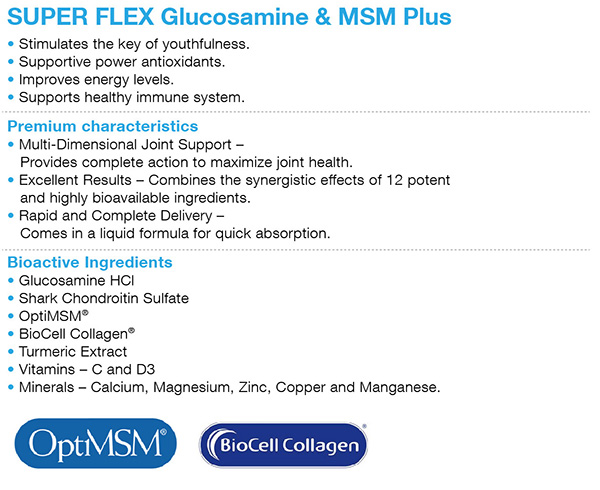 Why SUPER FLEX ?Structural Support.Health Joint Maintenance.Joint Function Improvement.
Premium characteristicsMulti-Dimensional Joint Support – Provides complete action to maximize joint health.Excellent Results – Combines the synergistic effects of 12 potent and highly bioavailable ingredients.Rapid and Complete Delivery – Comes in a liquid formula for quick absorption.
Bioactive IngredientsGlucosamine HClShark Chondroitin SulfateOptiMSM®BioCell Collagen®Turmeric ExtractVitamins – C and D3
Minerals – Calcium, Magnesium, Zinc, Copper and Manganese.