Our evening primrose oil capsules retain the best active ingredients in evening primrose oil. Allows you to look radiant and beautiful every single day of the week.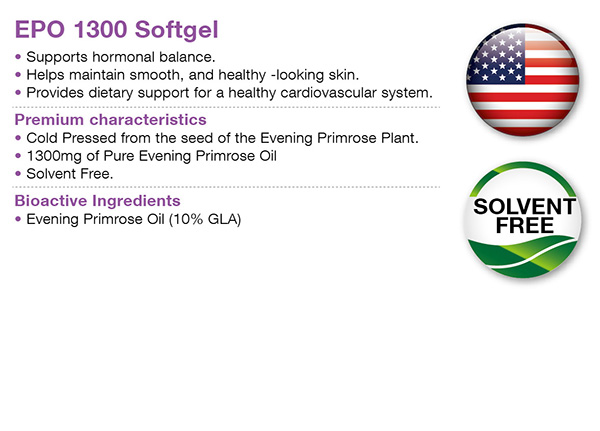 Why EPO 1300 Softgel?Support hormonal balance.Helps maintain smooth, healthy-looking Skin.Provides dietary support for a healthy cardiovascular system.
Premium characteristicsCold Pressed from the seed of the Evening Primrose Plant.1300mg of Pure Evening Primrose OilSolvent Free.
Bioactive IngredientsEvening Primrose Oil (10% GLA )