KUANG CHUAN PUMP, KCP vertical in-line L pumps are close coupled, singles stage, volute pumps with standard motors and mechanical seals. These vertical in-line L pumps are used in industrial circulation system, commercial buildings for air conditioning, heating purpose. Motor mounting can vary due to request.
Unlike end-suction pumps, in-line pumps operate with straight pipework, reducing installation cost and amount of space occupied.
Features & Benefits
>Top-pull-out design
>Easy dismantling for service
>Rigid alignment for easy installation
>Engineered Impeller to increase the life of motor bearings and shaft seals
>Optional with seal-flushing and other mounting design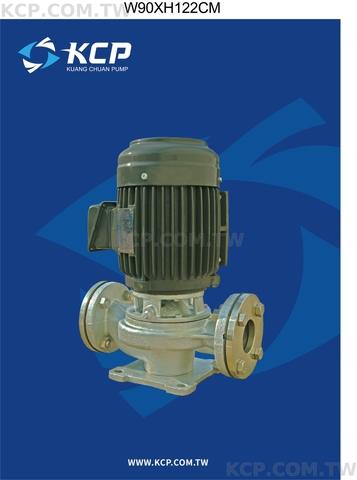 Materials of Construction

>Pump housing: FC250 / Stainless SUS304
>Bearing bracket: FC250
>Impeller: FC250 /Stainless SUS304/Bronze
Other materials/ mechanical seals are also available on request.