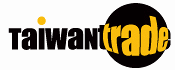 Sign In
Key Features
Energy saving: saves energy by up to 30% compared to conventional air conditioners.

Environmental protection: When the water chiller is running, use a clean water source for cooling and heat exchange to evaporate and cool down, and do not discharge toxic substances to the outside world.

Efficient: Rational use of natural cold energy to produce maximum refrigeration purification with minimal energy.
Last Update : 2019-08-22

Loading ...
Recommendations

Loading ...
---
Small Order Recommendation

Loading ...