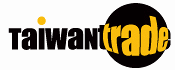 Sign In
Hydraulic Shear / Shearing Machine
Model No.

H-0435

Made in

Taiwan

Supplier
Spec
Type : Other
Capacity for Mild Steel : 3.5 x 1320mm
Capacity for Stainless Steel : 2.2 x 1320mm
Gauge Front / Back : 1000mm / 600mm
Holddowns Number / Pressure : 8 / 2.5tons
Motor : 7.5HP
Oil tank capacity : 25gallons
Shipping weight : 2000kgs
Size (approx.) : 2250 x 1150 x 1650mm
Strokes per min : 35~47SPM
Top blade : Hydraulic adjustment rake angle
Top blade rake angle : 1/2-2"
Key Features
Hydro mechanical heavy duty shearing machine, capacity up to 6.5mm cutting.
Well balanced & sturdy welded machine frame provides constant stability and rigidity and retaining maximum resistance to deflect over very long servicing time.
The centralized hydraulic logical system offers best performance under fast speed and long working time. The high efficiency low noise pump improves quality of working environment.
Independent hydraulic pressure hold-downs synchronized with upper blade, ensuring workpiece securely clamped at the moment of cutting.
High grade carbon/chrome alloy blades ensure maximum accuracy cutting and longer blade life.
Optional NC control unit
Adjustable rake angle design allows operator to obtain best rake angle for each application and minimized possible bowing and twist.
Shadow line lighting covering full length of worktable is very helpful to operator for positioning and shearing workpiece.
Worktable mounted with ball transfer type plates for easier loading and moving workpiece.
Full-length and full view safety finger guard to protect operator from cutting hazard.
Standard foot pedal to switch is fitted with safety protection, the upper blade beam is designed to rise to top position immediately after operator removes his foot from this switch.
All motors and pumps are overload protected, control cabinet wiring meets all international electrical codes & specifications.
Selection of jog, single or continuous cutting mode is easily accessible on the control panel.
Last Update : 2018-08-16
Loading ...
Recommendations
Loading ...
---
Small Order Recommendation
Loading ...