Hydraulic cylinder aluminum block valve used for semiconductor and instrument manufacturing. Contact us to learn more about our products and to get a custom quote.
Htc vacuum aluminum angle valve is an aluminum block valve, it has two types of the manual valve may be ordered with formed bellows or pneumatic valve may be ordered with a solenoid, limit switch or sensor.
Aluminum angle valves are achieved 10 million cycles, valves material are 316Ti stainless steel with vacuum bellows, easy maintenance, fast bellows and seal replacement.
Vacuum aluminum angle valve(aluminum block valves) dimensions are KF16/KF25/KF40 right angle valves used in rough to high vacuum applications for semiconductor and instrument manufacturing, R&D, and industrial vacuum systems.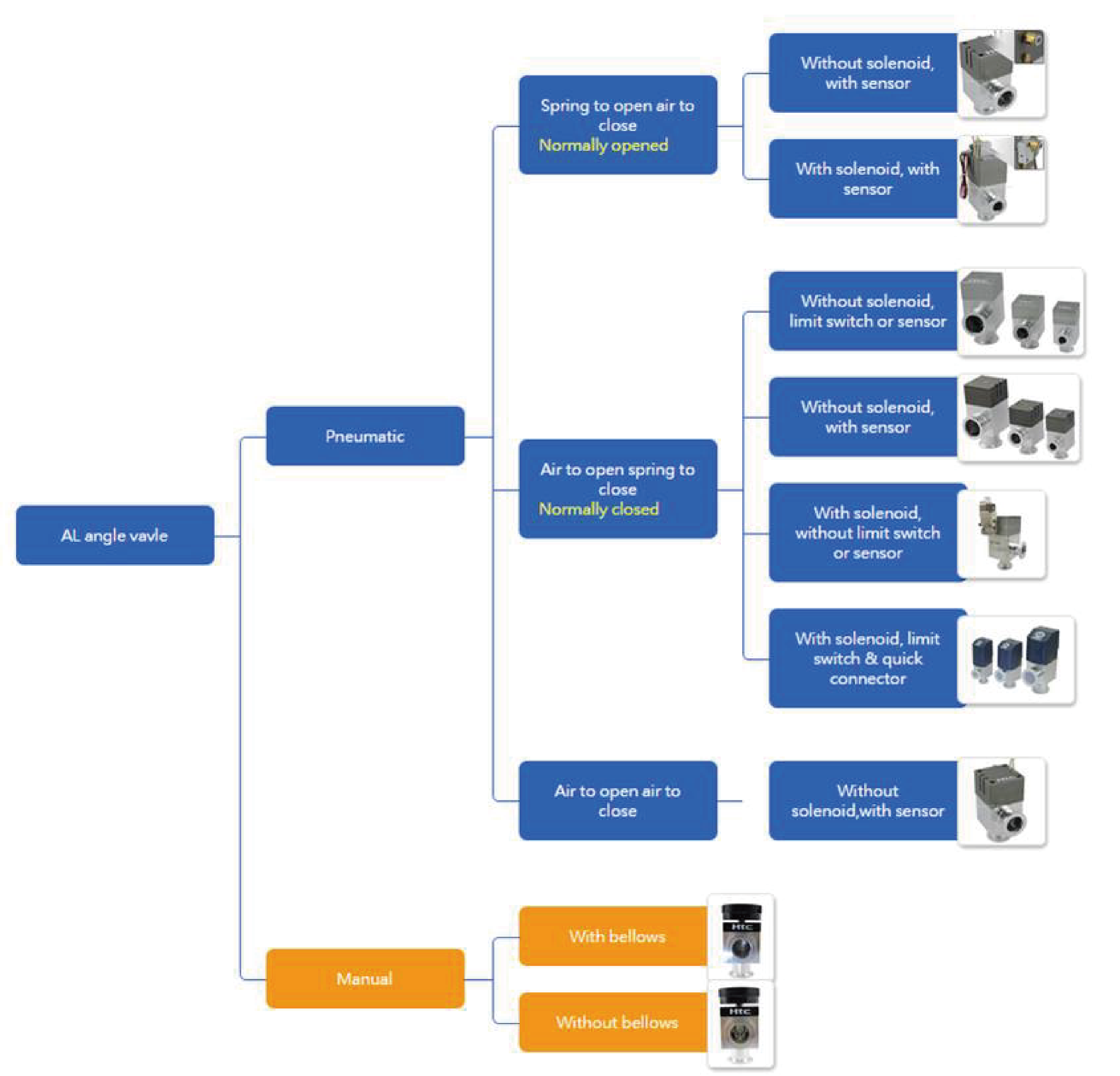 Aluminum block valves technical Data :
Pilot valve
Naminal voltage
Power
DC voltage
AC voltage
Nominal diameter

Product nameplate


2.4W
3.7 / 3.1VA
1.2mm

Electrical position indicator
Connection
Rating


Soldered Joints
125VAC/1A
30VDC/0.5A

Vacuum connection

KF16

KF25

KF40

Actuation

opening : pneumatic
closing : by pressure spring

Compressed air supply
Tube connection
Pressure range
Piston displacement


Ø6 mm
4~6 Kg/cm2(overpressure)

4 cm3

11 cm3

35 cm3

Stroke of the valve plate

6 mm

8 mm

13 mm

Conductance 1)
Angle valve

5 l/s

14 l/s

45 l/s

Switching frequency 2)
Opening time 3)
Closing time 4)

100/min
100ms
100ms

100/min
120ms
160ms

75/min
260ms
540ms

Cycle life 5)

10 million

Tightness

1x10-9 mbar l/s

Pressure max.

5 bar(absolute)

Operating pressure min.

1x10-8 mbar

Operating pressure max.

2 bar

Pressure difference △p
In closing direction
In opening direction


5 bar
2 bar

Temperature
Ambiance
Bakeout
Housing
Aluminum
Actuator
Pilot valve


0°C…+50°C


80°C
50°C
50°C

Mounting orientation
Flow direction 6)

Any
Any

Materials
Housing
Aluminum
Bellows/valve plate
Pressure spring
Seals
Cover
Visual position indicator
Cylinder unit

A6061-T6
316Ti S.S.
Spring steel
Viton
ABS

A5083

Weight
All in one
Aluminum

Pneumatic N/C
Aluminum


0.54 kg


0.36kg


0.73kg


0.56 kg


1.34kg


1.2kg

Htc vacuum demanded for high quality vacuum components to meet the ODM / OEM market, owns a nation-leading range of over 3,650 vacuum components, vacuum parts including Gate Valves、 Vacuum Valves、 Butterfly Valves、 Vacuum Fittings、 Vacuum Flanges、 Hydroformed Vacuum Bellows、 Centering Ring、 Vacuum Flanges Clamps、 Vacuum Adaptor、 Vacuum Viewport、 Vacuum Feedthrough , etc. for vacuum chambers and ultra-high vacuum chambers basic components.
Htc vacuum also provide customized design UHV and HV vacuum chamber service, where the company helps the clients to create even higher values of productivity.
If you cannot find the vacuum components you want, please contact us to discuss any required modifications or options. Htc vacuum can maintains the capability to reverse manufacture any specific parts or components to meet your unique vacuum requirements. Our engineering commissioner will contact you and produce the manufacture of custom components for you need.

Company view :

Our factory :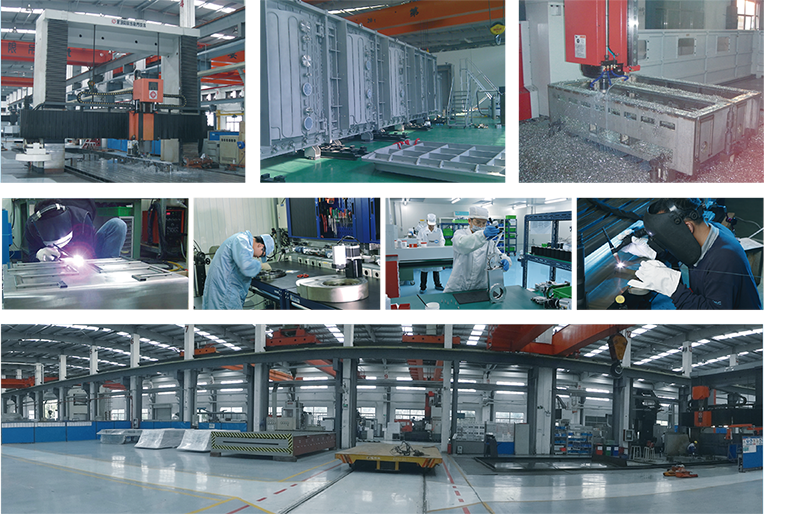 Production fiow chart :

Quality controlflow chart :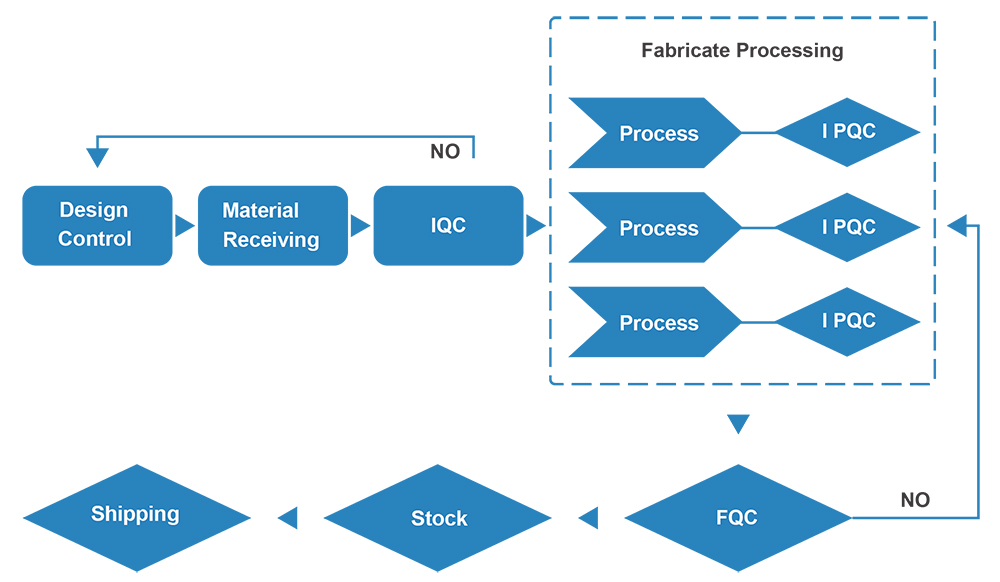 Certificates :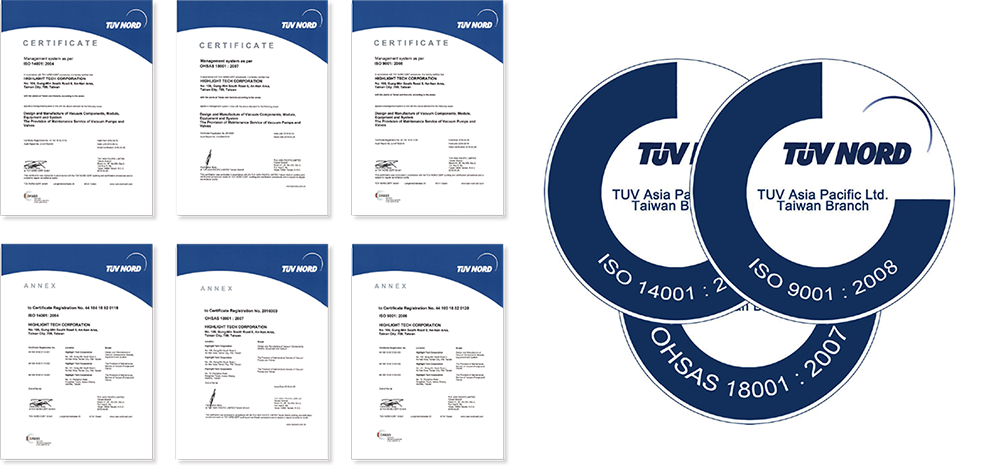 Packing :

Shipping :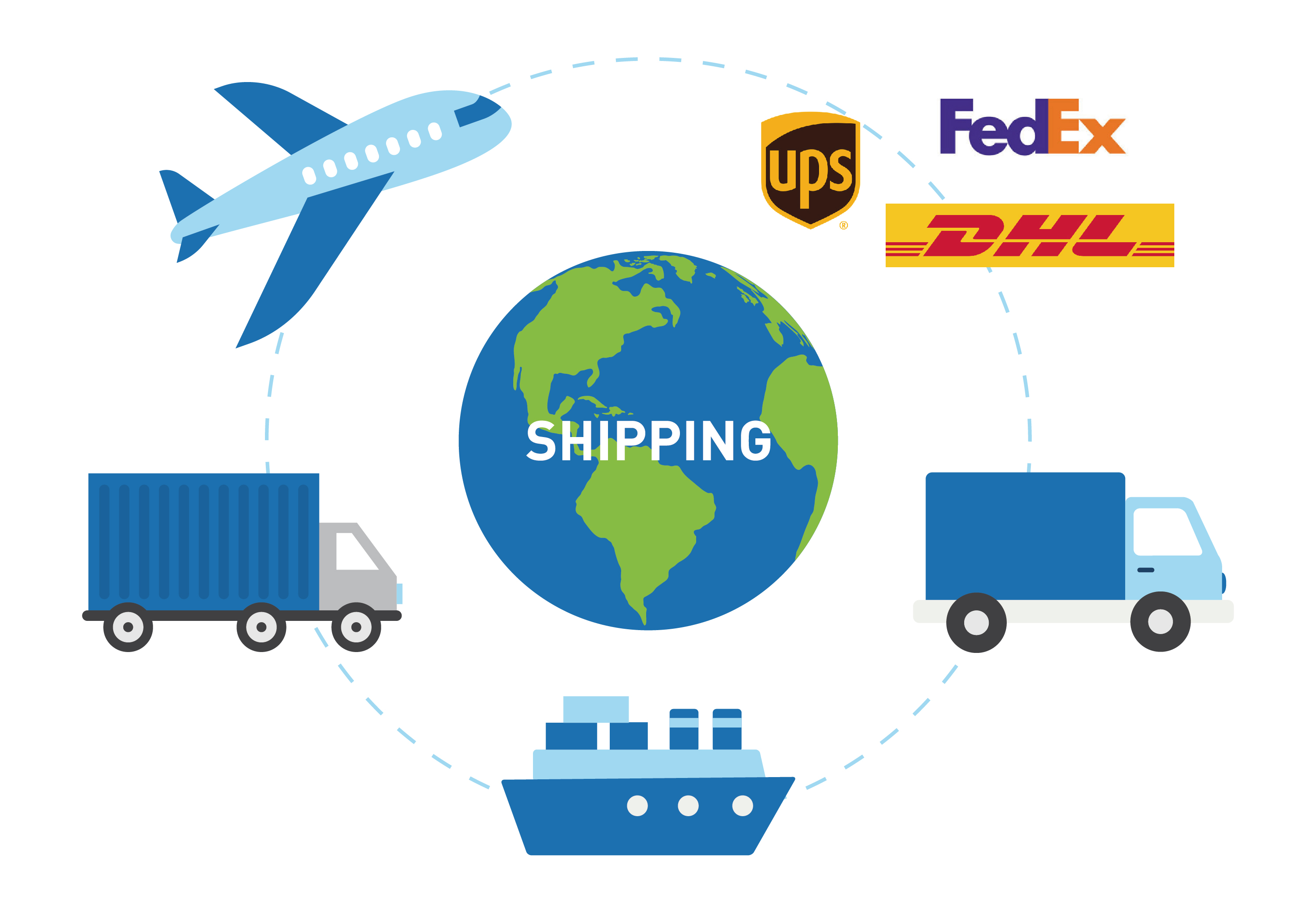 FAQ :
Q:What's the application of Htc vacuum's products?
A: Our products mainly used for Ultra-high vacuum and High vacuum environment. Suitable for UHV system including chambers, gate valve, valves, flange fittings and other components to customer specifications, etc.
Q: What is your payment term?
A: 1, T/T,30% down payment, balance to be paid before shipment.
2, L/C.

Q: What is your main market?
A: Asia, Southeast Asia, Middle East, North America, South America, Europe all over the world

Q: How about your capacity?
A: We have 200 staffs, own CNC machines, and person in charge of quality inspection. We own a nation-leading range of over 3,650 vacuum components and can deliver vacuum components and custom chamber as you order.

Q: Can you give me a discount?
A: We are manufactory, please believe us our price is competitive. If the quantity is big, we can consider giving you a discount.

Q: If products have some quality problem, how would you deal with?
A: We will responsible for all the quality problems.