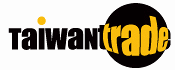 Sign In
Key Features
These healthy hot pots are from Taiwan. A variety of Kampo recipes are selected to make the mellow and rich broth. The original flavor of the raw materials is kept. This hot pot can be easily cooked. Without any sauce, you can enhance the natural taste of the food_ furthermore, to achieve the double enjoyment of healthy food.

Last Update : 2019-09-06

Loading ...
Recommendations

Loading ...
---
Small Order Recommendation

Loading ...