Gaden provide glue sticks pack with box and card for retail packaging demands. The standard diameter are 7.4mm and 11.2mm while the length are 100mm, 200mm and 300mm with unit pack by 10~69 pcs/ box or 6~12 pcs/ card.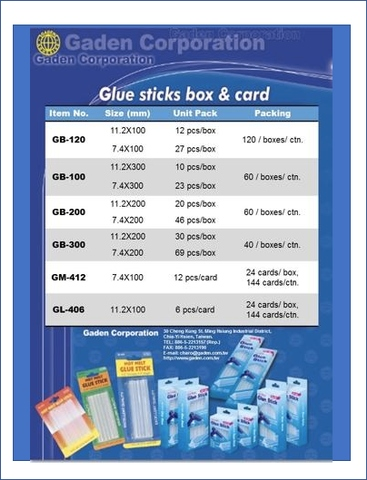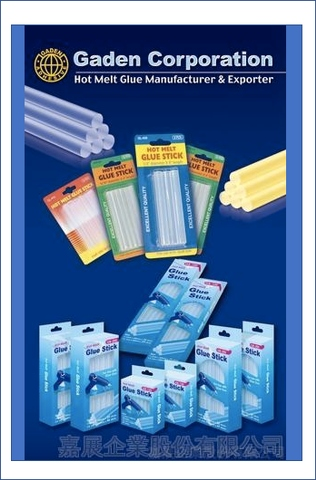 Traits
Export to over 50 countries in the world with excellent quality and high stability. Gaden Corporation is a professional manufacturer and exporter of EVA-based HOT MELT GLUE in Taiwan for 30 years. Our products are 100% made in Taiwan.


Sticks Size: Diameter can be 7.4/ 11.2 mm with length 100/ 200/ 300 mm
Unit pack: 10/12/23/27/30/46/69 pcs/box and 6/12 pcs/card (depend on sticks size)
Customized package for specific request
Products catalog:
Please feel free to contact with us for your specific requirement.