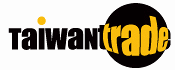 Sign In
High Performance Vaccum Pump Oil
Made in

Taiwan

Supplier
Key Features
High Performance Vaccum Pump Oil
Description :
High viscosity index so that it is easy to start up the pump at low temperature. Outstanding viscous stability at high temperature so that it provides outstanding lubricity.
Containing high performance additive with oxidation-resistance, wear-resistance and anticorrosion capability. Outstanding cleaning and dispersing effect even under long term usage.
Endurable for long-term operation. Low consumption and keep your equipment new forever.
Application :
Suitable for vaccum pump requiring high horse power and heavy duty.
Specifications
Flash point °C
Flow point °C
Viscosity
VI
TBN mg koh/g
API Classification
40 °C
100 °C
VP-68
230
-29
68
8.6
98
12
Last Update : 2017-11-02
Loading ...
Recommendations
Loading ...
---
Small Order Recommendation
Loading ...