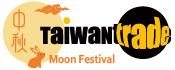 Sign In
HEMMING CORPORATION
Supplier
Key Features
The company was founded in 1983, initially to export electronic connectors, 1985, the cause should manufacturers continue to demand, engaged in various institutions of hardware, electronics and environmental protection material "imported" To date, the Agency, the expertise to provide a variety of industrial manufacturers OEM and ODM selection use, while the company has a professional engineer in accordance with the characteristics of each industry product manufacturers may participate in the design of complementary, value-added products to meet customer and profit improvement, satisfy the final client.

We welcome those interested in our products,
If you have any questions, please contact us E-Mail: hemming@hemming.com.tw
We will always be dedicated service, the customer problem is our attitude problems, providing customers with technical advice and range of products and services and sharing.
Last Update : 2020-01-17

Loading ...
Recommendations

Loading ...
---
Small Order Recommendation

Loading ...