PVC Guedel Oral Airway is single use and is available in a variety of sizes from infant to adult. ME6304 - ME6312 PVC Guedel Oral Airway is soft and flexible. Guedel oropharyngeal airway is commonly used to maintain or open a patient's airway in pre-hospital emergency care and for short term airway management. ME6304 - ME6312 PVC Guedel Oral Airway features a smooth finish and is biocompatible and latex free. Sizes include 40mm, 50mm, 60mm, 70mm, 80mm, 90mm, 100mm and 120mm.
Features
Flexible vinyl.
Color coded for easy identification.
Smooth rounded edges.
Biocompatible.
Not made with natural rubber latex.
Specification
PVC Guedel Airway: Medical-grade Polyvinyl Chloride (PVC) Plastic
Contents
Guedel oral airway individually wrapped or bulk pack.
Regulations
CE, ISO 13485, FDA
Various Sizes

PVC Guedel Oral Airway has a variety of sizes ranging from 40mm to 120mm. It is made of clear and flexible PVC with smooth finish and rounded edges.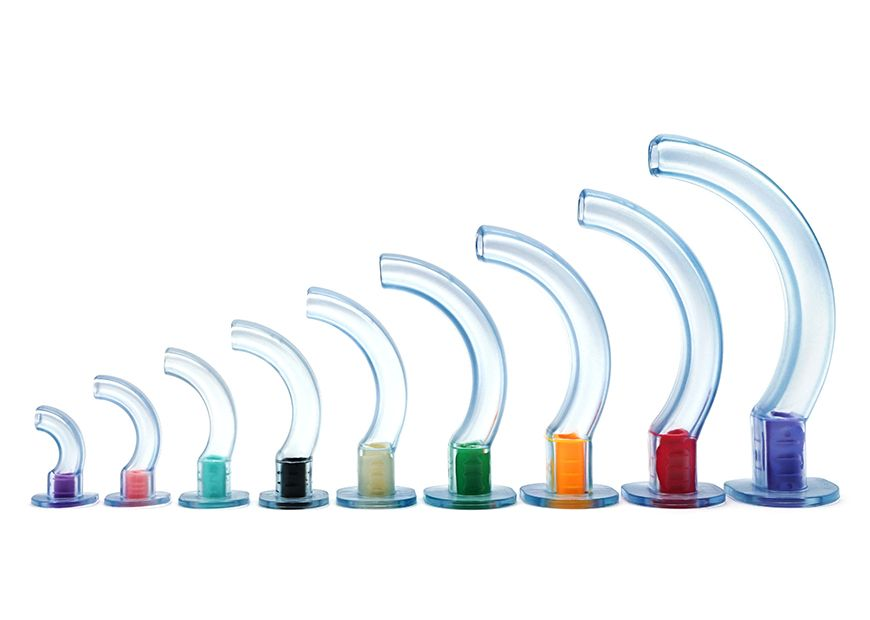 Size Marking

Not only is the PVC Guedel Oral Airway color coded for its variety of different sizes, it also has clear size markings on the bottom for quick and easy size identification. Rescuers can easily check if they have the correct sizes of PVC Guedel Oral Airway for use.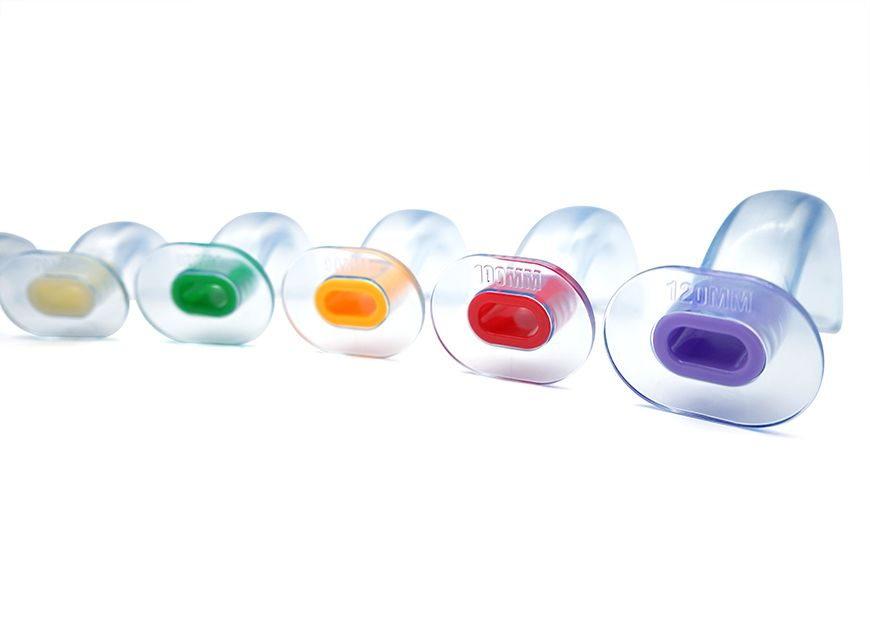 Plastic Storage Case
A plastic storage case is also available upon your request. It is more convenient to carry various sizes of PVC Guedel Airways with a storage case.